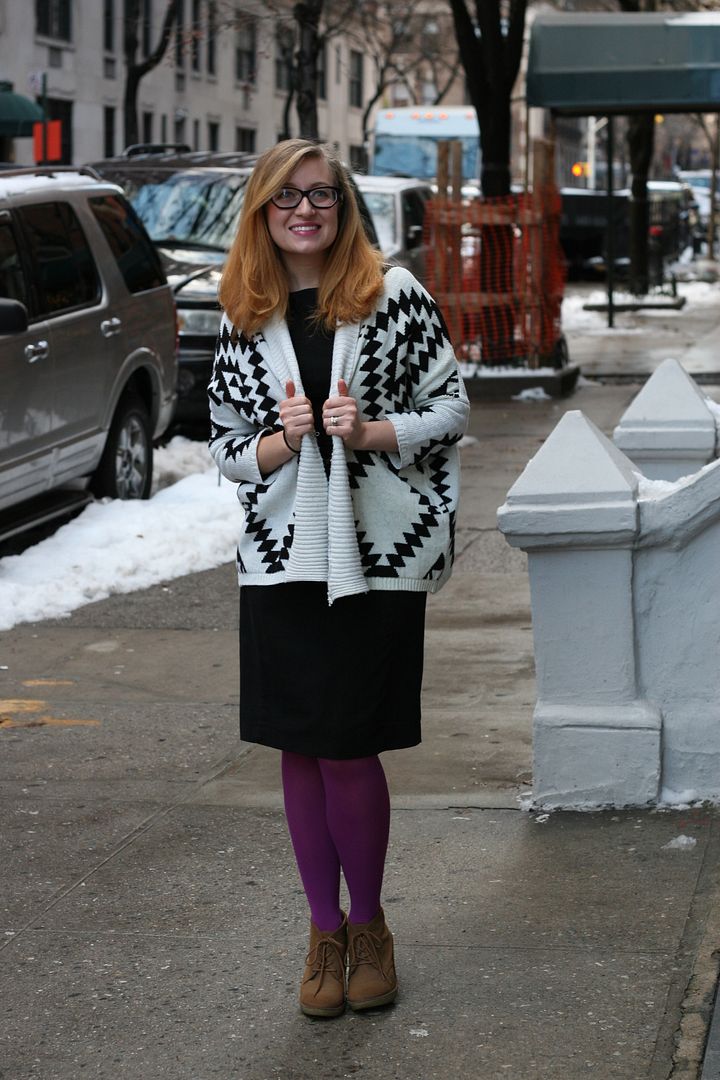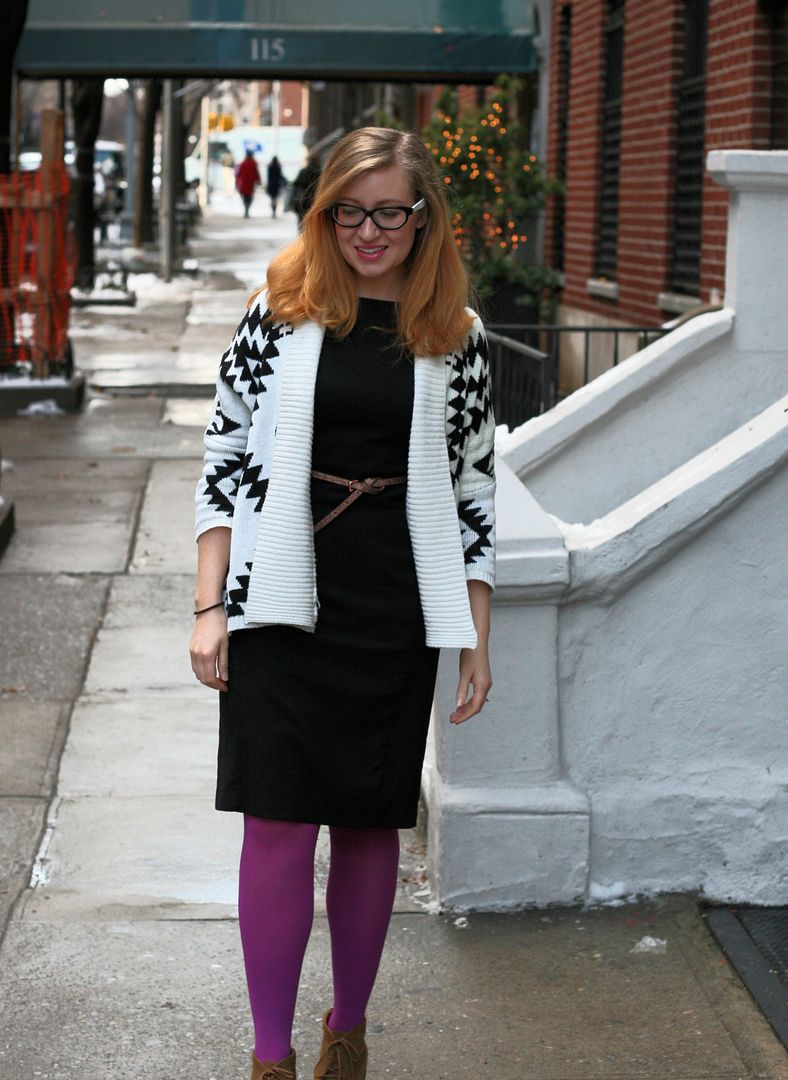 Cardigan: c/o Sammy Dress, Dress: Thrifted, Belt: Joe Fresh, Tights: Target, Wedges: Old Navy
I'm already posting pictures of my silly little outfit, so let's go ahead and make this post as frivolous as possible, alright?
- I just quickly need to mention how I wear that cardigan/sweater basically every.single.day. It's a blanket with sleeves! But looks better than a snuggie, right?
Right?!?!
- My obsession with makeup has hit an all-time, embarrassing high. I spent an entire evening watching YouTube tutorials, for pete's sake! I'm especially obsessed with "highlighting and contouring," and the entire internet seems to agree that this is the
best HAC tutorial
. Skinnify-ing your nose caught my large-nosed attention immediately. But I have to admit, I'm completely torn about all this. Part of me is all, reject society's standards of beauty! We are beautiful as we are! And, whether you think this is the height of vanity or not, I am generally happy with my looks (most of the time). Hopefully you all think you are pretty because you ARE. So there's that side of me, and then the other goes, "ooo! I can skinny my nose and un-fat my cheeks? Awesome!" See? Torn.
- Attending a bunch of holiday parties makes me happy because they are legitimate excuses for lipstick. My current favorite lip color is
MAC Diva
with
Sephora's Always Red lip stain
on top. (seen
here
)
- Speaking of vanity, I had my eyebrows waxed for the first time ever, and then, I got them tinted! (that was after these pictures were taken.) I'm still taken back a bit each time I look in the mirror (what is that on my face?!), but I love them and
might
keep doing this in the future. Hey! This dark brow trend is difficult on a blondie like me, ok?
- For my last bit of this completely vain and frivolous post, that sparkly belt? Game changer.
I'll end this now before we lose any more brain cells. Vapidity, thy name be Erica.
---
I'm also over here! Twitter/Instagram/Bloglovin'/Pinterest/Goodreads