When I tell people that I work as an accountant, they understandably but incorrectly assume that I studied Accounting, or maybe Business, in college. In fact, the degree is actually in Sociology, and I graduated with full intentions of getting my Master's in Social Work and becoming a social worker. So how did I become an accountant then? Well, I just fell into it. And I'm so glad I did.
I graduated college in August of 2009 and moved to New York City with my husband so he could attend law school. I then went out into the workforce, looking for a job that would provide for two people in Manhattan. That was no mean feat with only a bachelor's degree in a social science and very little work experience, and looking mostly in the non-profit arena. Therefore, I turned to business – the industry I swore I'd never work for. Almost reluctantly, I took a job as an Administrative Assistant to the Accounting department at an investment firm, and thus began my career not only in business but also in finance of all places.
Not too long after I started my job, my boss, the head of the accounting department, asked if I'd like to take on some accounting tasks. I jumped at the opportunity to do something other than answer phones, and I started learning about those little things called "debits" and "credits" and such. In addition to my on-the-job training, my company sent me to accounting classes after work, giving me theoretical as well as practical knowledge about accounting. Those classes made a huge difference in how quickly I was able to do my new tasks at work, and I loved knowing not just how to do my work but why I did it that way. Eventually, I was promoted at work and became a full-blown accountant after about a year.
Here's the real shocker though, or at least it was to me – I actually enjoy accounting! I like business! It's not as cut and dry as I expected, and I really enjoy the work that I do. One of my favorite aspects about accounting, and business in general, is how flexible it is. I can work for myself, I can work part-time, full-time, at a small company, at a large company. And I swear, there are as many different types of accounting as there are fish in the sea. As a college student, I never in a million years thought I'd have a career in business, and yet, here I am, and I'm as happy as can be about it.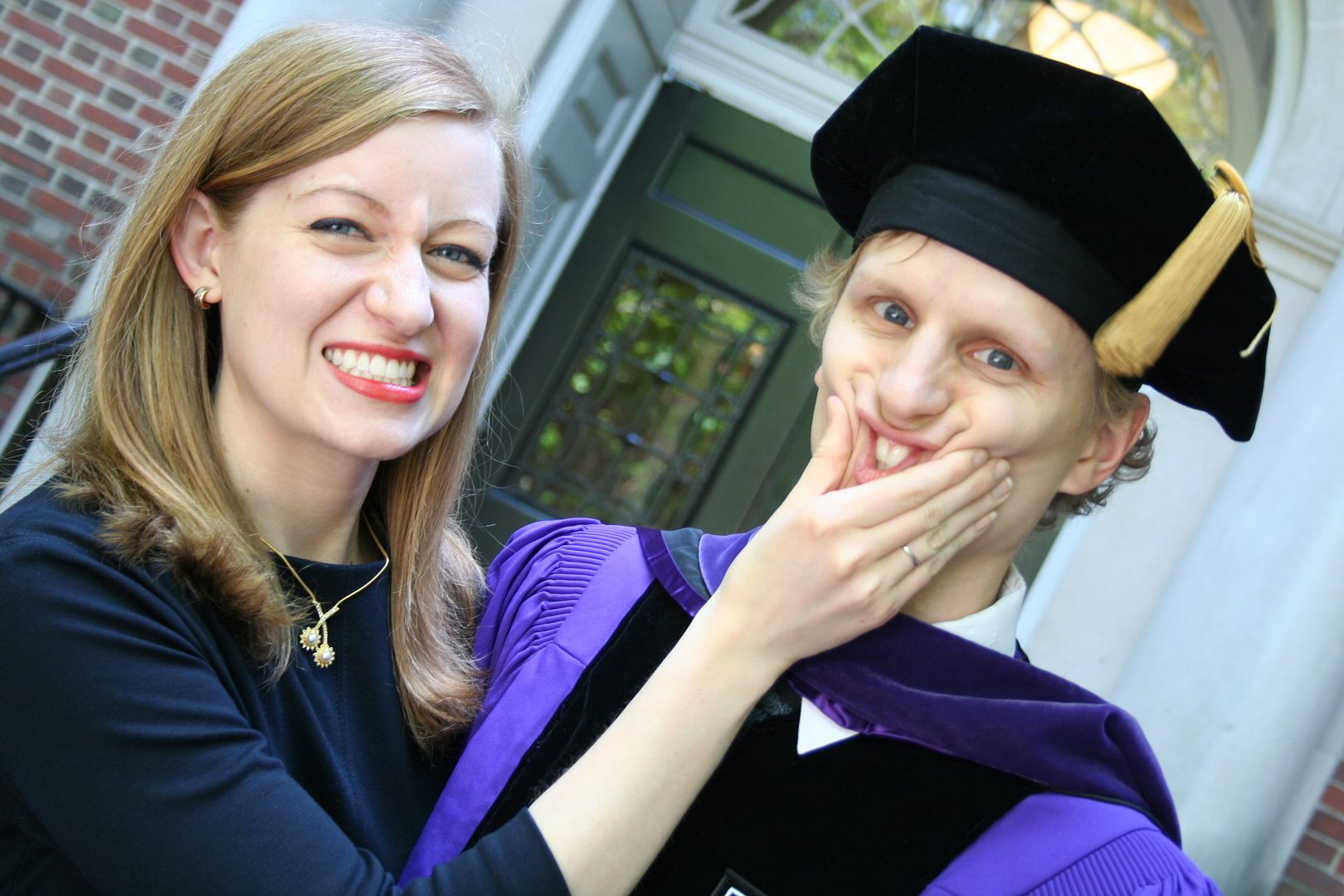 If it weren't for this guy and that pesky thing called law school, I might never have gotten in a career in accounting, so thanks, Spencer.
Whether you're seeking further success in your current role or a new opportunity, Kaplan University can help you prepare for the exciting possibilities ahead.*
As an accredited university built on more than 75 years of experience,† Kaplan University offers a wide range of career-focused programs designed to develop the skills and knowledge leading employers seek. Our focus: to offer you the most direct educational path to achieve your goals.
* Kaplan University cannot guarantee employment or career advancement.