There are many markers into adulthood - starting a career, getting married, living on your own, and most importantly, throwing a large, non-potluck party. As of this past weekend, I think I can finally call myself an grown woman since my friend Hediyeh and I threw a Christmas extravaganza and did all the prep ourselves (well, our husbands helped a bit. and just kidding about being an adult - I'll never grow up!).
Dear Hediyeh - my favorite part might have been grocery shopping together. Let's do that more often.
Because I always forget important details, we don't have any pictures of people at the party, but look! pictures of the food!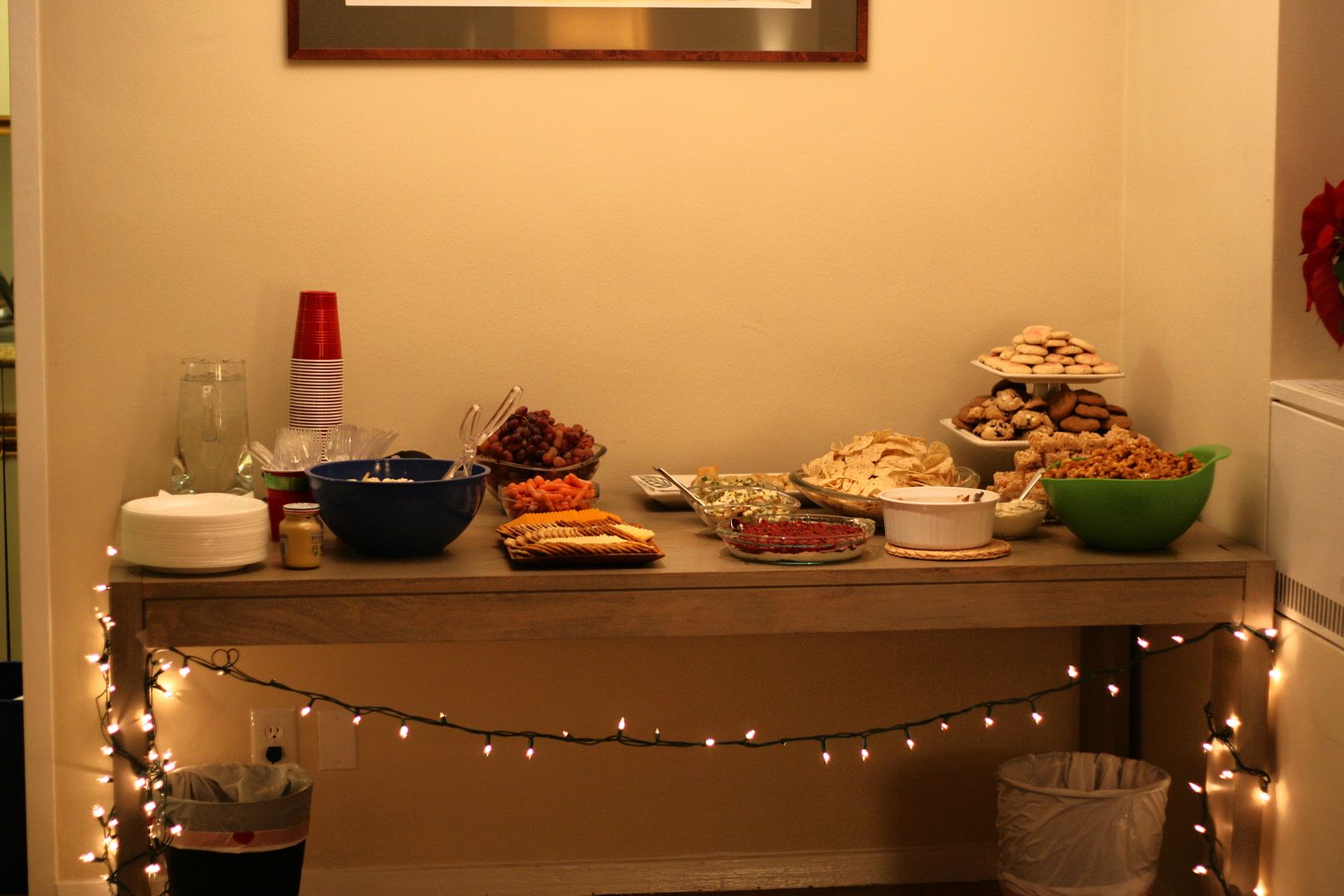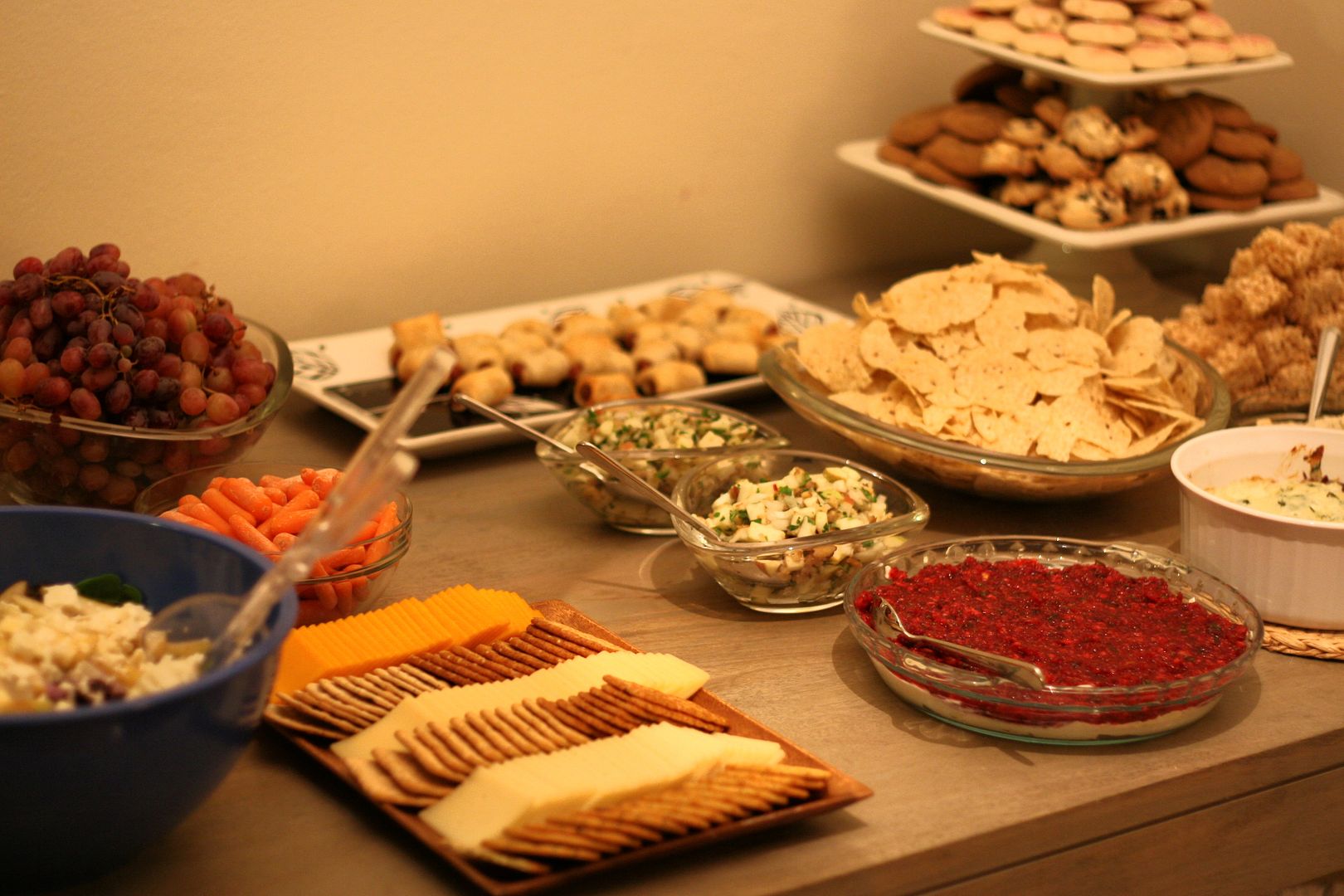 Do you want to hear the menu? Of course you do! There was
holiday salad
(recipe here), cheese and crackers, grapes, carrot sticks, apple salsa,
cranberry salsa
, spiced dip, spinach artichoke dip, chips, rice krispie treats, ginger snap cookies, peppermint sugar cookies, white-chocolate cranberry cookies,
butter toffee popcorn
, and cocktail franks from Costco. Guess what was the first thing to be eaten up? Cocktail franks! Duh!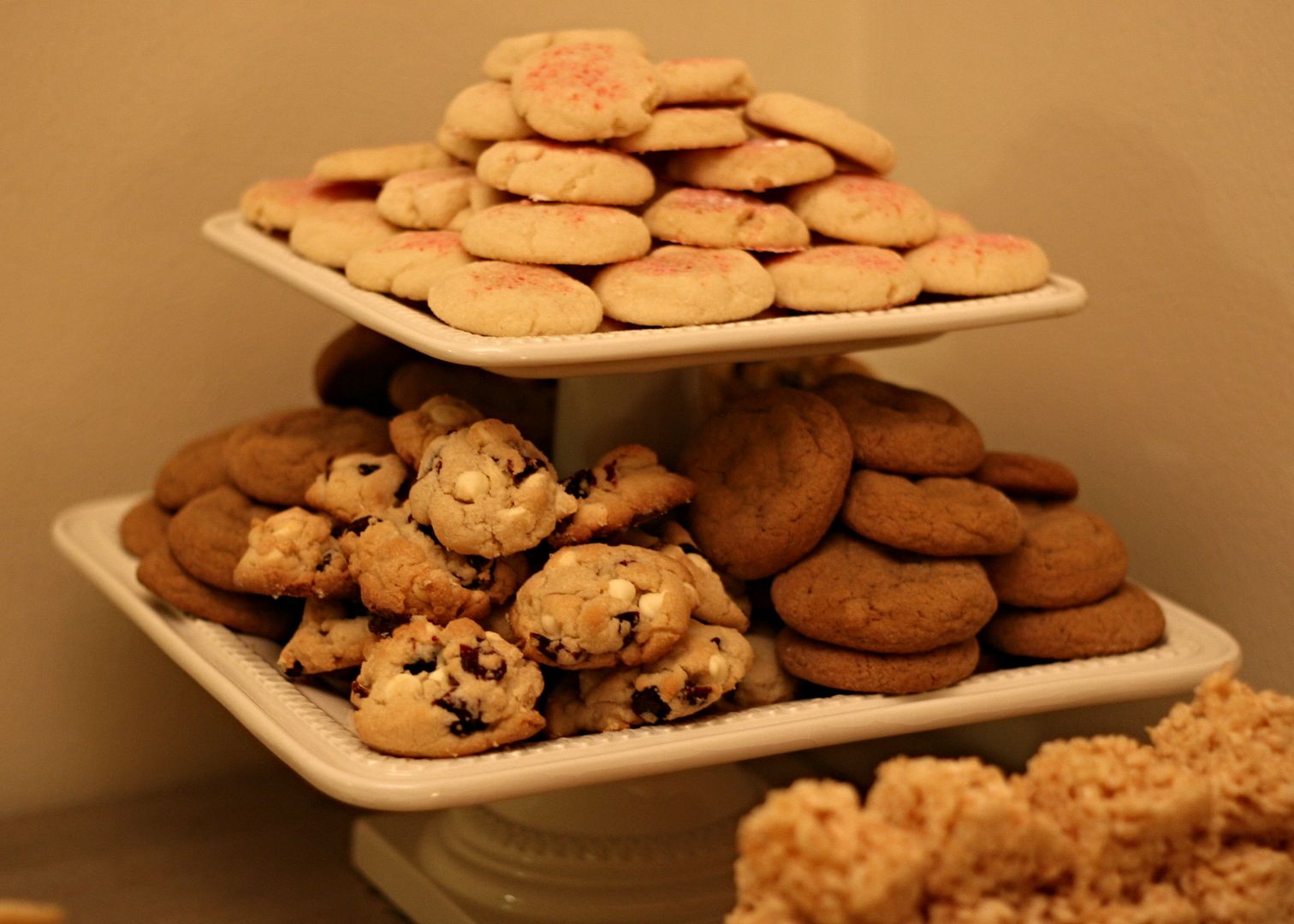 People very graciously asked what what they could bring to the party, and I got such a sense of satisfaction in telling them "nothing!" On the other hand, my next get-together will most definitely be potluck.
In addition, we had little bowls of candy among the tea lights, Christmas decorations, and roaring (YouTube) fire.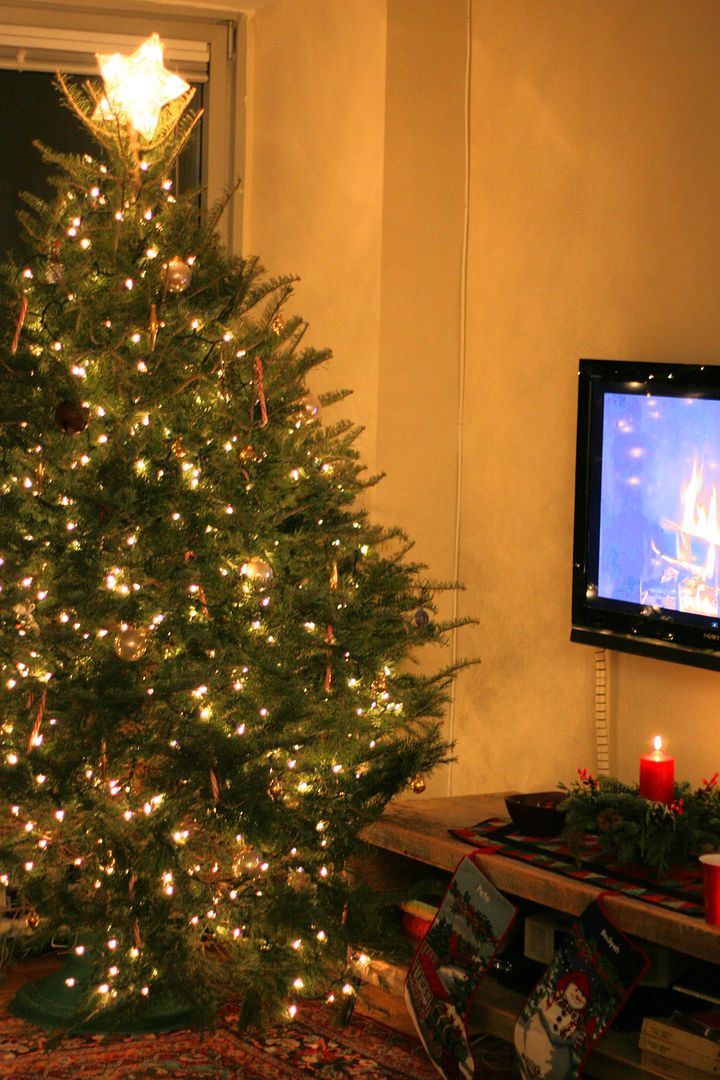 Umm, can we talk about how Pete and Hediyeh have a view of the Chrysler Building from their apartment? I...do not have that view.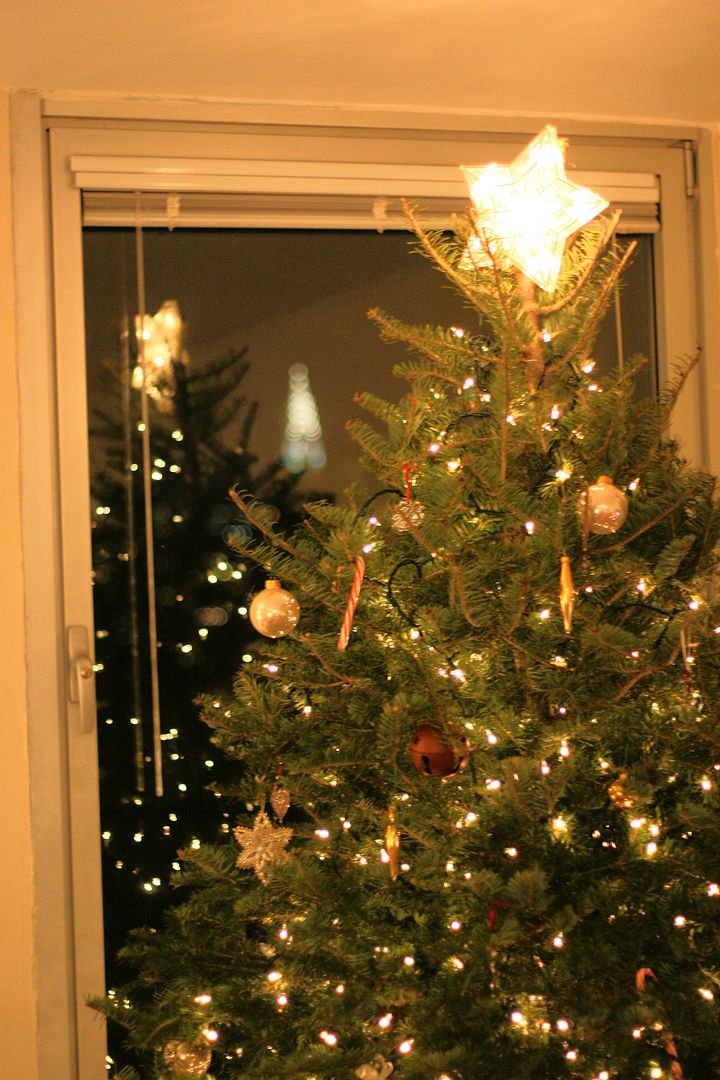 See those cone-shaped lights to the left of the tree? Yup, that's the Chrysler Building.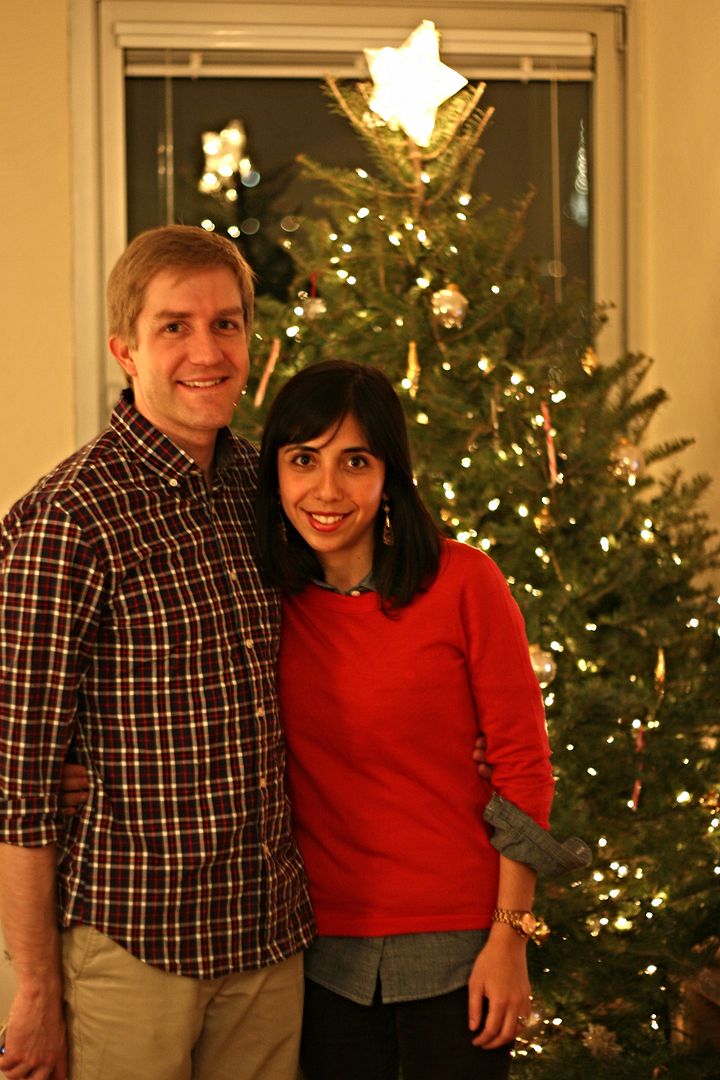 These two are the best for letting us invade their home.
Finally, let's not forget the real reason for the season - Spencer's birthday! Yes, the holiday party was on his birthday because he's a gem and didn't care. OR you could say we threw him a really fantastic birthday party. Let's go with the latter. Even though he asked me not to, I made him a cake (
apple-spice
), and everyone sang Happy Birthday to the best lawyer who makes me laugh constantly and puts up with my (many) shenanigans with insane amounts of patience. Don't worry, love - next year, Christmas will have to make way for YOU (it will be the big 3-0!).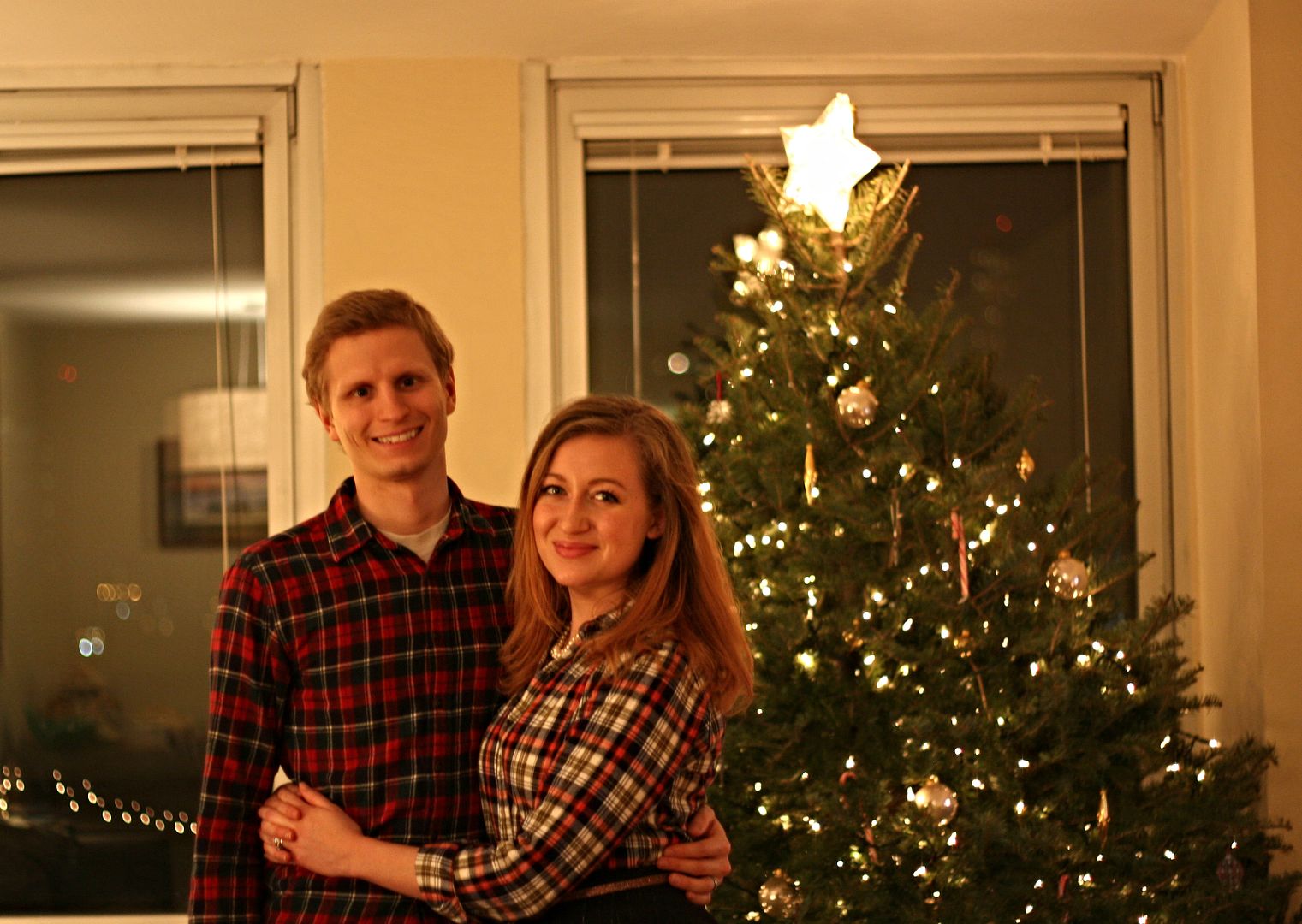 Yeah, yeah, yeah - the couple that wears plaid together, blah, blah and all that.
Other Christmas-y things to happen lately were attending a local church's carol sing-along/tree lighting. It's right around the block from us, and at the end, all of the trees up and down Park Avenue get lit! So fun!
We also attended a white elephant exchange in which this happened:
This might be one of my favorite pics of 2013.
And then I ran a race in the snow and had a stupid grin on my face the whole time:
We got a ton of snow on Saturday, and it's been snowing most of today. what.the.what.
I love this month.
---
I'm also over here! Twitter/Instagram/Bloglovin'/Pinterest/Goodreads