Between my birthday party and my actual birthday, I did another one of those silly
Ragnar Relay
things up in the Adirondacks. If you recall, I also did one in
Cape Cod
, and after that race, one of the girls I ran with turned to another girl and me and said "Adirondacks?" "
Adirondacks
," we affirmed.
In the time between early May and late September, we amassed a team, book hotel rooms, rented vans, and "trained." Ok, really, the team captain, Kristin, did all the grunt work because she's a babe, and my training was quite sub-par in comparison to the last time. No worries, I thought. I'm only running 5 miles each leg. Oh-ho-ho! I was wrong!
Morning of the race before heading to the starting line, we're eating breakfast at the hotel (at like 6 freakin' AM! Vat on earth was I doing awake at 6 AM?!?!) and one of the girls confessed that she wasn't ready for her leg. Her leg was only the longest one OF THE ENTIRE RACE. She asked if anyone wanted to switch legs with her, and we all stared down at our food. Then, after gulping down my fear, I stupidly piped up, "I'll switch. How many miles are you doing total?" Oh, no biggie, just 22 miles!! :/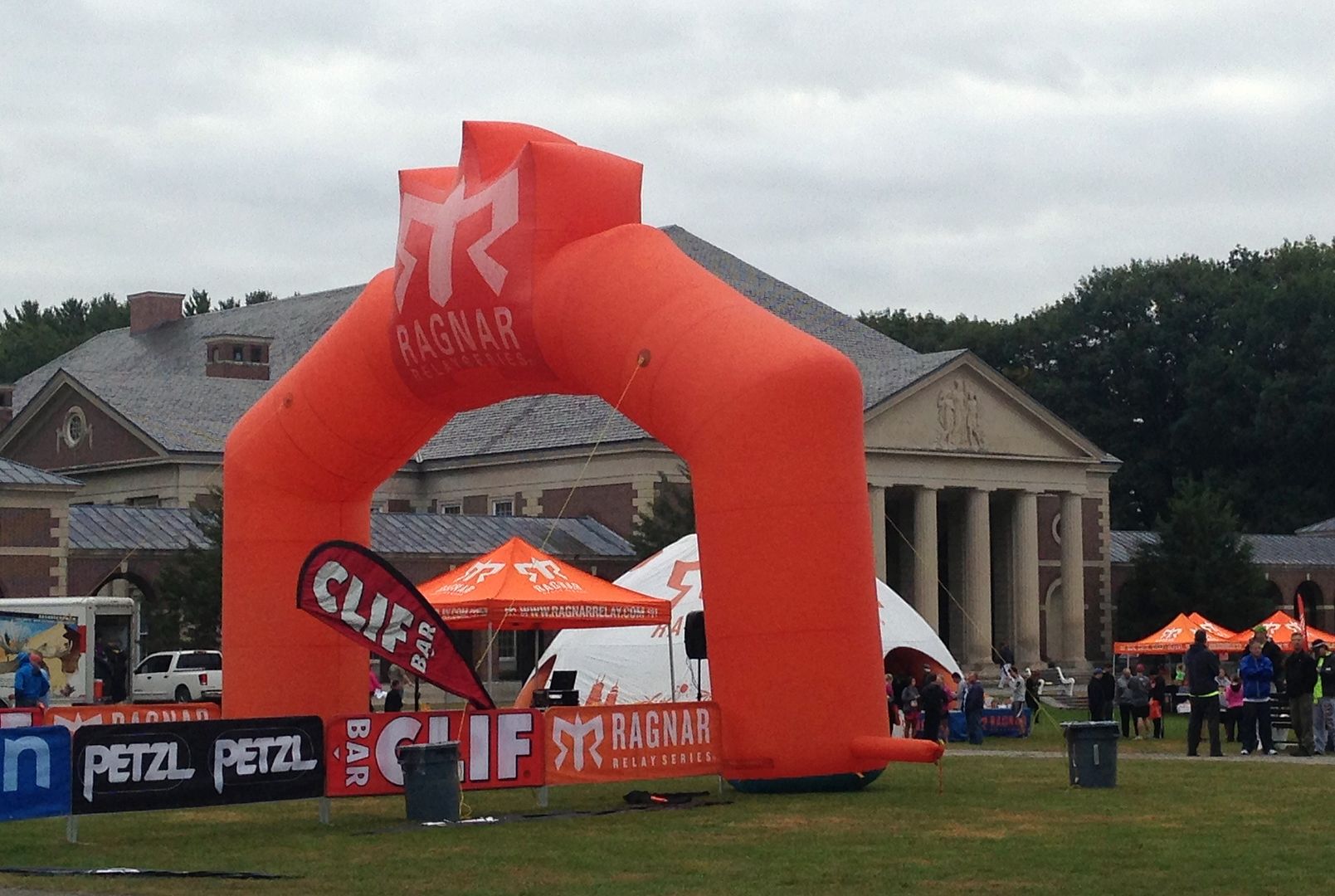 Starting line in Saratoga Springs State Park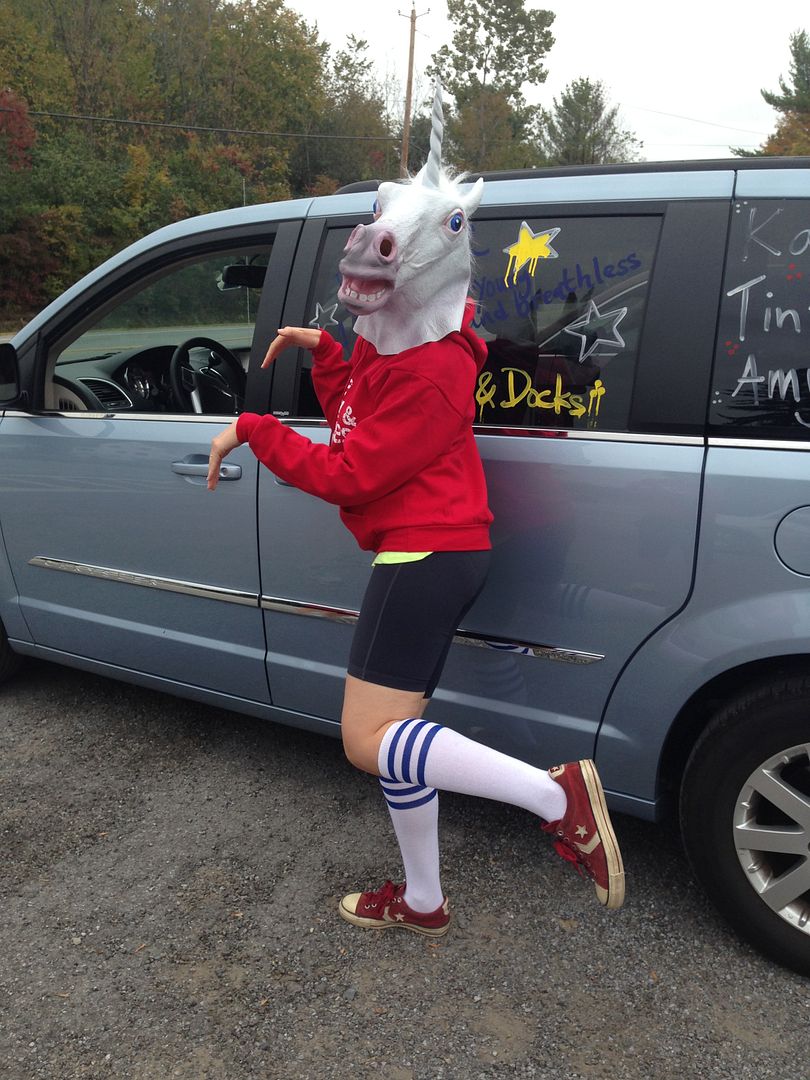 The unicorn was our unofficial mascot. And yes, that's me, flat butt and all.
But deep down, my competitive soul exulted at being able to brag - "I did the longest leg!" And,
oooo
, I killed the first two legs! My times were baller! I ran through Downtown
Saratoga Springs
. I napped on
Million Dollar Beach
with the prettiest houses and autumn leaves surrounding me. I ran along
Lake George
at 1 in the morning with a low, orange crescent moon reflecting in the water. The stars I saw! Then I slept in a wooden barn, curled up in a sleeping bag, before heading out to my van's final leg.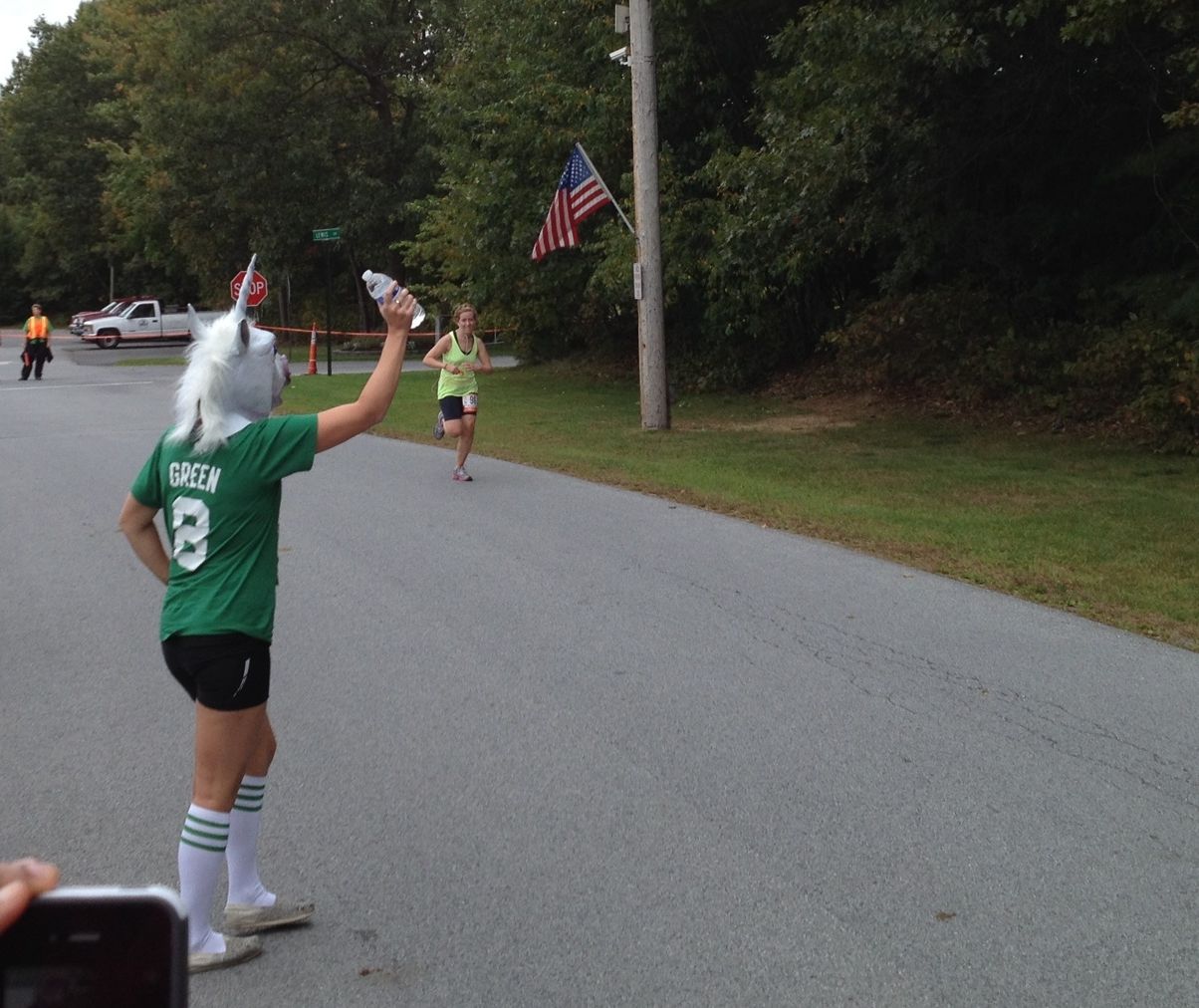 The magical unicorn offering me refreshment as I bring it from my first leg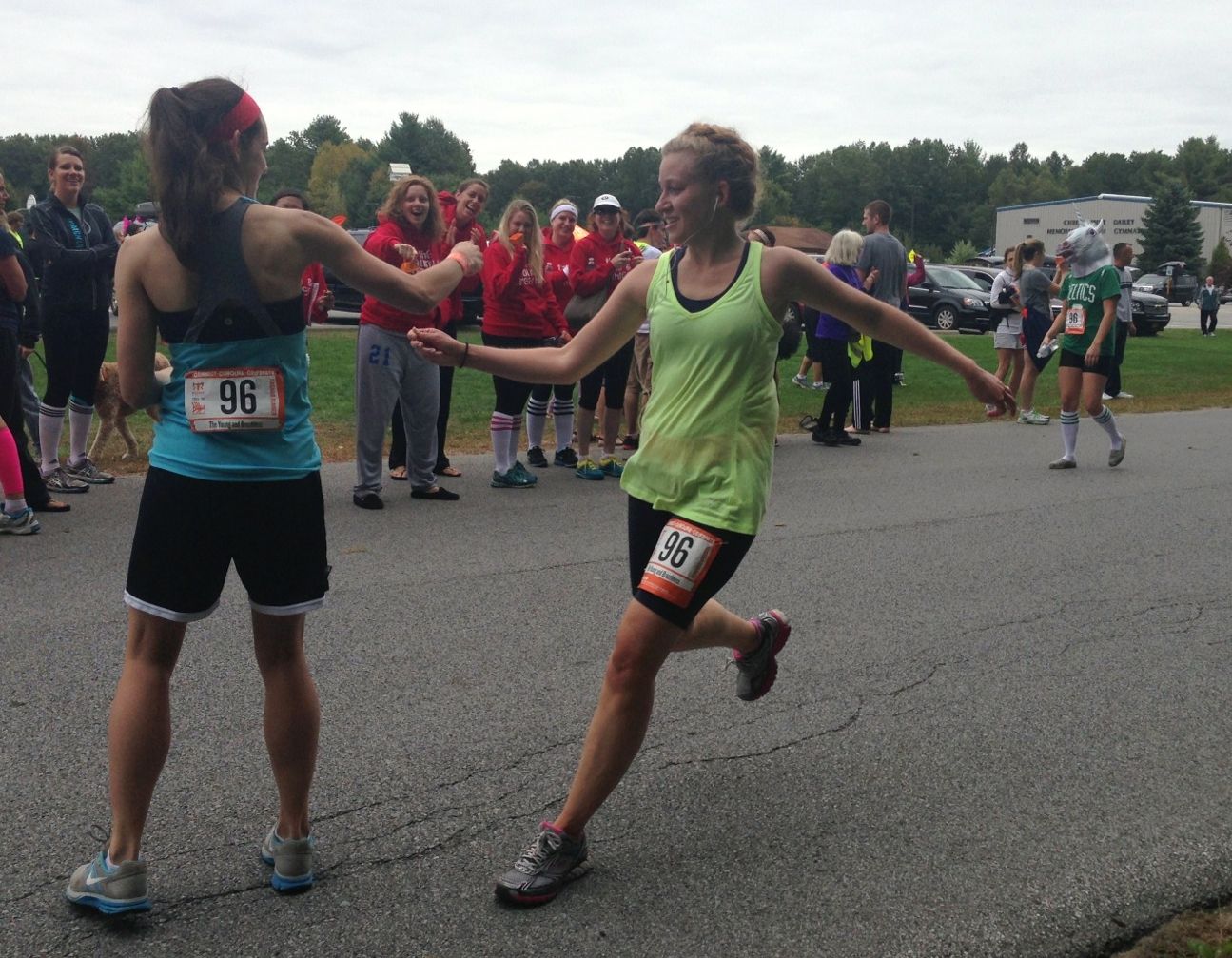 Err-body in red plus the unicorn is my team. Go The Young and The Breathless!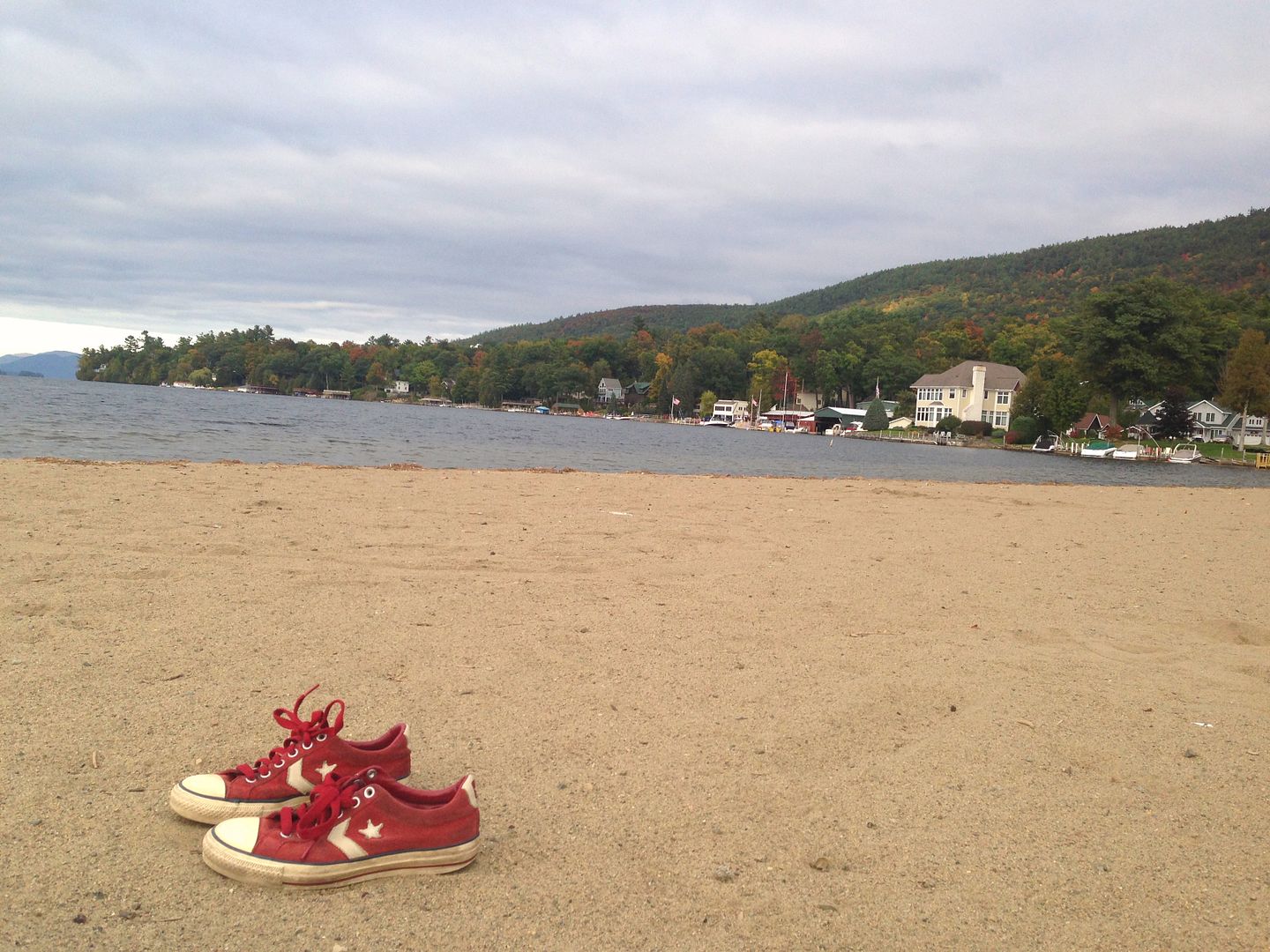 Kickin' off mah kicks in order to catch some zzz's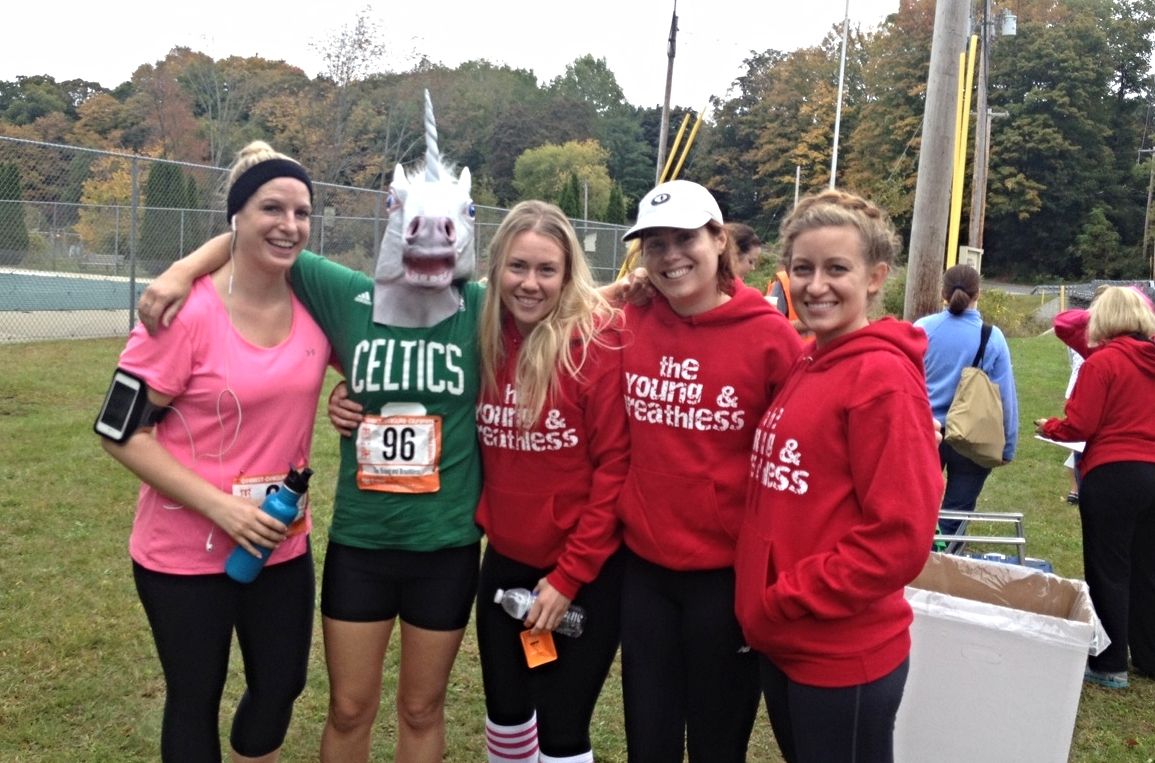 Van 1 minus one
Along came my final leg - 8 miles, 7 of which were uphill in the bright summer sun on a fairly warm September day. Yeah...that one did me in, and the steep downhill did my toenail in. What's a race without some war wounds, am I right? But I forgave that leg because it brought me to the most beautiful little creek among the incredible Adirondacks. The entire time we were in the Lake Placid area I continually exclaimed about the trees. The colors! The mountains! The endorphins from running 22 miles!
Finished!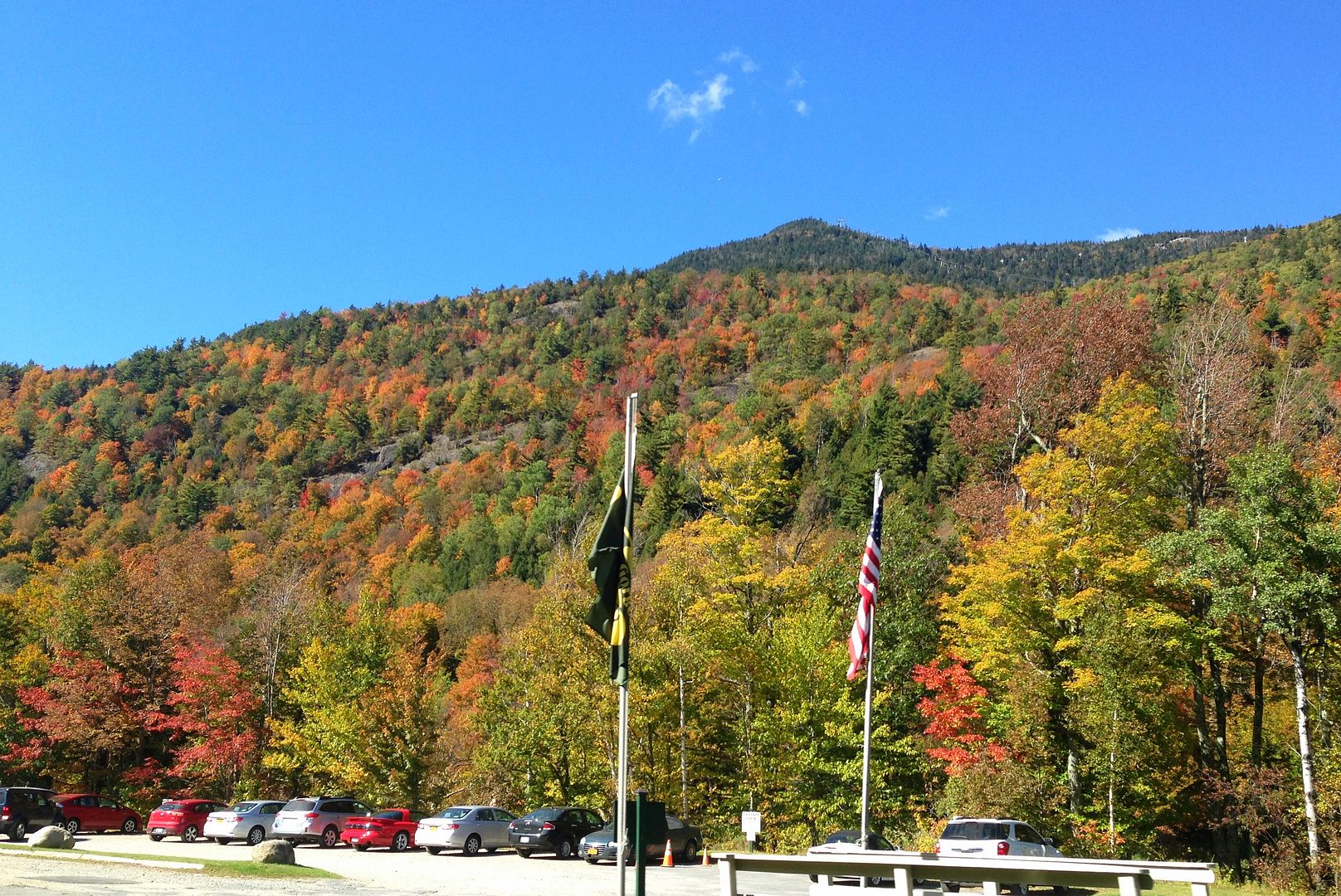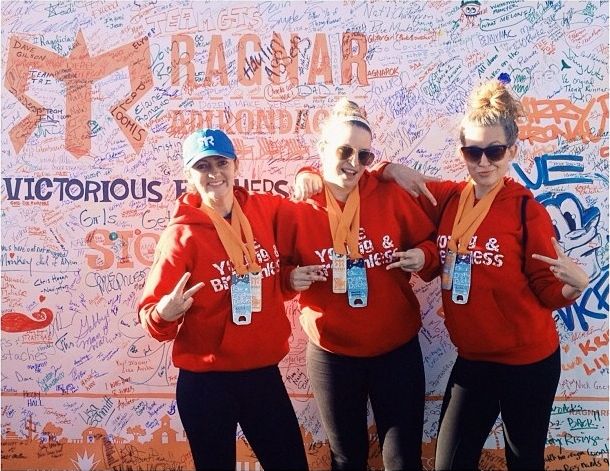 Double medals, y'all! Docks and Dacks!!!
It's a crazy, sleep-deprived weekend in which I never get to shower, and I love it.
---
I'm also over here! Twitter/Instagram/Bloglovin'/Pinterest/Goodreads