I did not expect turning 26 to be nearly as epic as it was.
In fact, I viewed the impending birthday with mild apprehension and anxiety. Birthdays are always a time for introspection, and on top of that, I had and have been feeling...itchy with my life. I love my life - it's a wonderful life! (Zuzu's petals!) Buuuuut sometimes I think I want a change? I dunno. ANYWAY, my Peter-Pan-syndrome and I were terrified of turning 26 and figured it would be another low-key birthday* as all are once you pass 18. Boy, was I wrong.
Exhibit A: The Surprise Party That Almost Wasn't. I have only wanted a surprise party my entire life. But for some reason, telling your mom each year that you want a surprise party doesn't actually allow her to plan you one? idk. Spencer knew this but up to this point in my life, nothing had come of that knowledge. Then came that fateful day that I accidentally saw Spencer's email with the header "Erica's Surprise Birthday Party." I was devastated! I told Spencer of my sinful eyes and apologized profusely. He took it well, saying that we might as well still have people over that night for cake. Cool, I thought. Then, on September 24th, exactly a week before my day of birth, I came home from volunteering, expecting the dinner Spencer said he'd make. Instead, what I found caused this reaction:
A SURPRISE BIRTHDAY PARTY!!! Spencer just moved it up a week! He made me a
cinnamon roll cake
that was absolutely divine and even decorated the apartment! I had a wonderful time chatting with friends and eating the delicious cake. The best part of it all was that I had to do no work for it! No cleaning, cooking, whatever. Surprise birthday parties are indeed the bomb.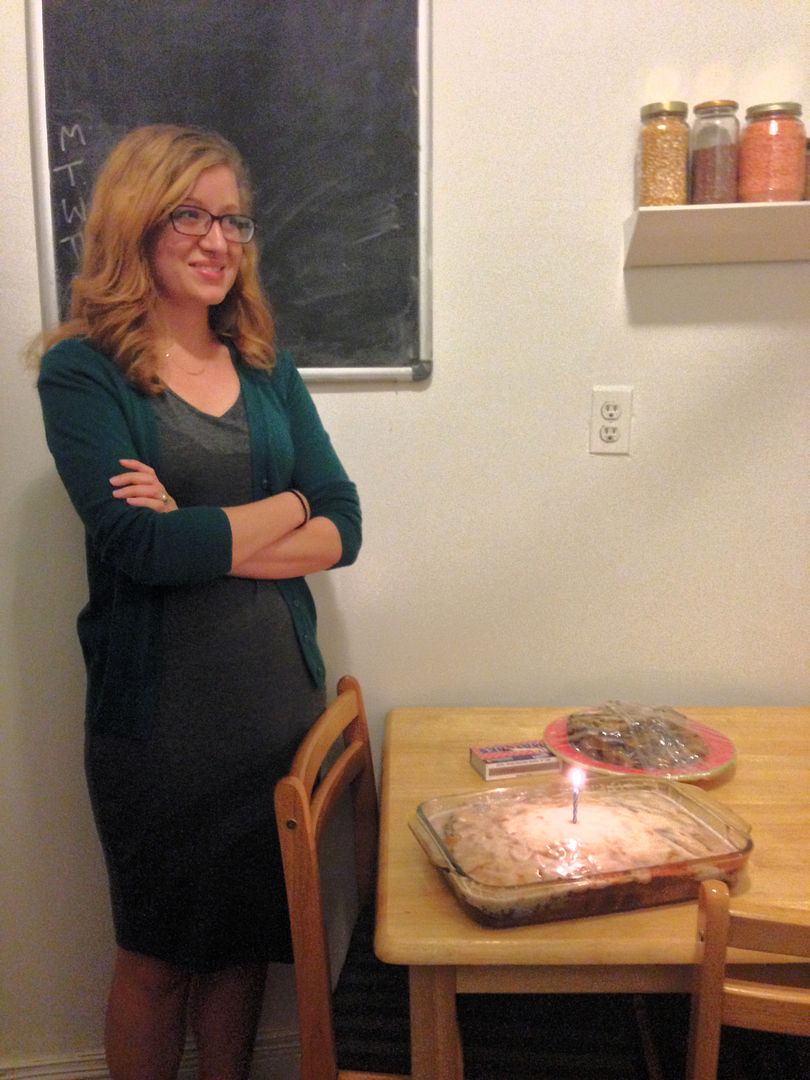 Is people singing "Happy Birthday" to you ever not awkward? No, probably not.
Exhibit B: The Best Weekend of My Life. Not long after I ruined the surprise party Spencer had planned (see Exhibit A), my darling husband said he had a replacement surprise planned for the weekend after my birthday. He refused to tell me what it was, despite my repeated questions and guesses, saying I would find out the evening before. I met up with a friend for froyo after work, walked home, opened my apartment door, and screamed bloody murder because
KAYLA
WAS IN MY APARTMENT!!!! We have now been internet friends for almost 3 years, text and/or gchat almost daily, but had yet to meet in-person. Now that's all changed! My reaction to seeing her in the flesh was a bit stronger than the one pictured above. AND THEN, as if this story couldn't get any crazier!, a few hours later, there was a knock on the door. Who was there but
JANSSEN
!! I had to sit down at this point because my breath, it was not coming easily. The days that ensued were full of eating (oh, the desserts), walking (almost a 26 miles!), and lots and lots of talking. We might have even watched You've Got Mail and Gilmore Girls because obvs. I love those two. Wouldn't you love someone who flew across the country to surprise you for your birthday?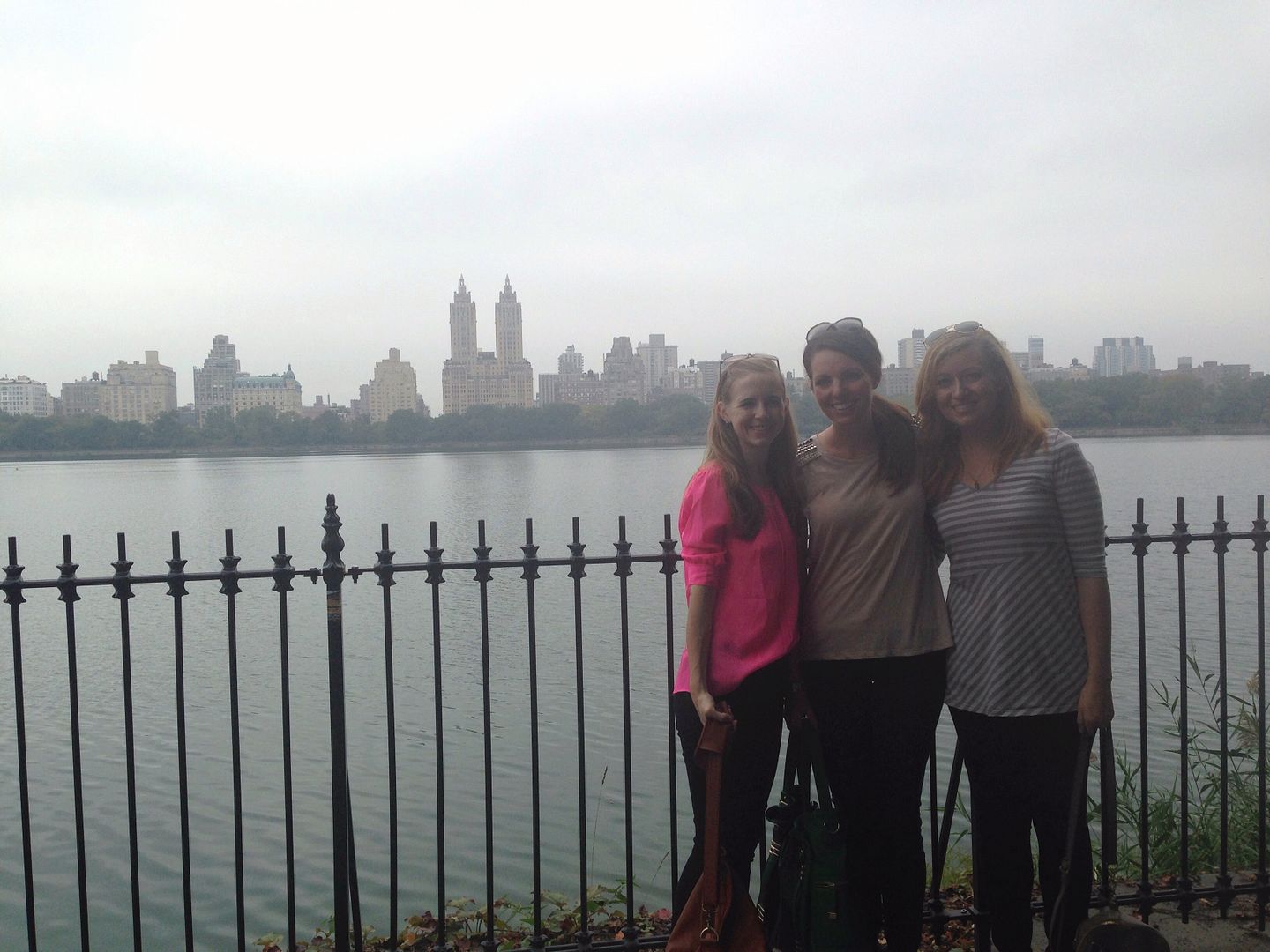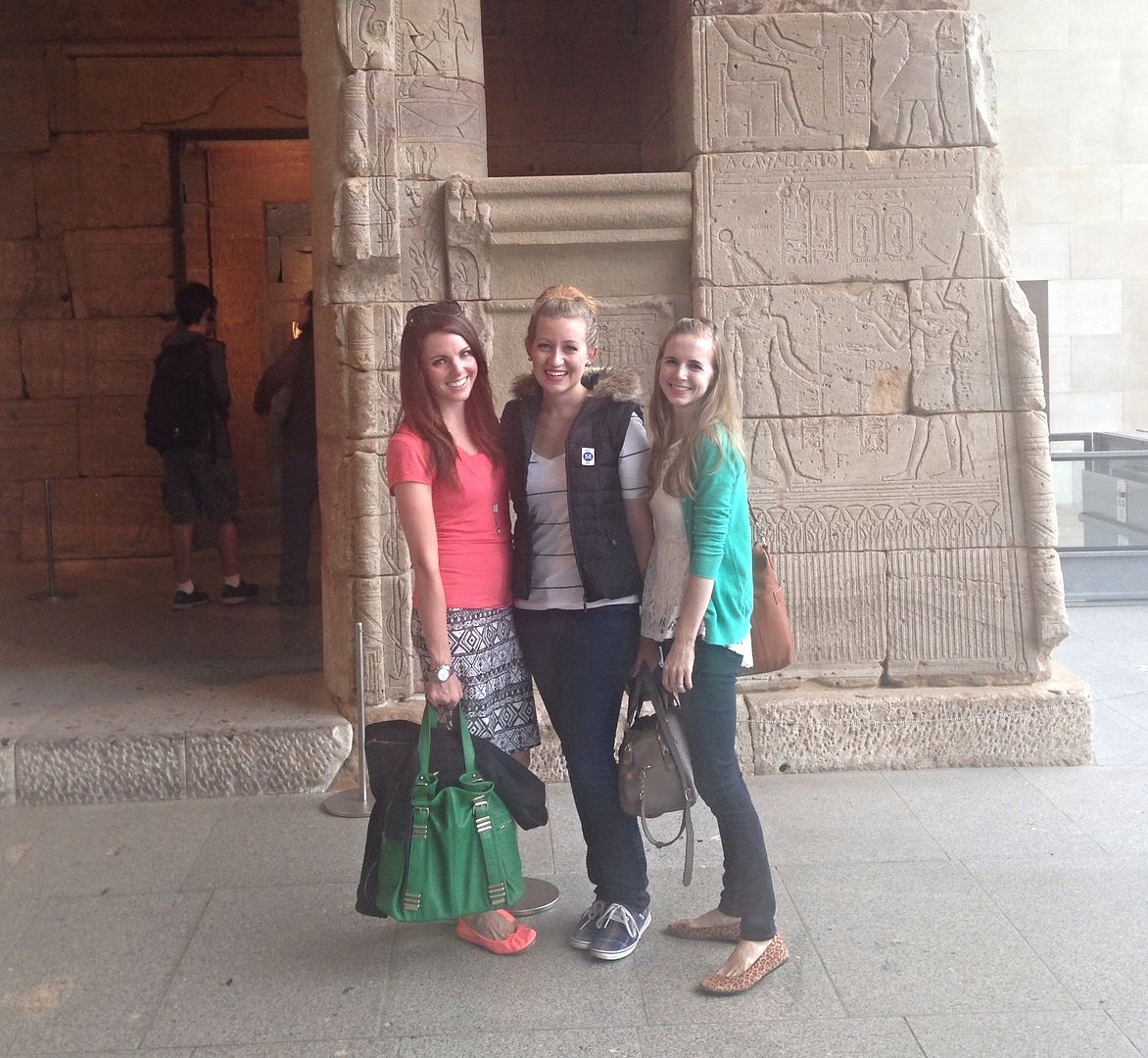 Obviously, my camera captured all the good pictures. If you can look beyond my crappy phone pic quality, you can see that I am just over the moon to be with those ladies. Happy Birthday weekend to me. (See
Kayla's post
for better pics and a better backstory.)
So, 26, if your beginning is a sign of things to come, I really quite excited for this year. Quite.
*low-key birthdays are also baller. and on my actual birthday, all we did was go out to casual restaurant and watch The Walking Dead. and it was perfect.
---
I'm also over here! Twitter/Instagram/Bloglovin'/Pinterest/Goodreads