I got back from
Utah
on Saturday at 8:30 in the morning. At 11 am,
Sarah
showed up at my door! Her husband came to New York for a conference for a few days, and she joined him so we could play. :)
Saturday was the craziest of all days - we rented
Citibikes
and rode all over the city. This might sound stupid, but I was actually quite proud of myself for this one because I've always been too chicken to ride bikes anywhere other than Central Park. But I conquered my fear! Haha! Anyway, we biked from the Upper East Side down to the Lower East Side across to the West Village and up to the Upper West Side. Along the way we stopped at the
Hester Street Fair
,
Prosperity Dumpling
, and
Levain Bakery
.
After returning our bikes, we got in the standby line for Shakespeare in the Park's
Love's Labour's Lost
, and we got tickets! Spencer was still in Utah at that point, but we had already seen the show a couple of weeks before. Oh my goodness, can I just rave about Shakespeare in the Park for a bit? It's one of the many, many reasons I love living in the city. You have an outdoor show with Broadway actors, writers, and directors, and it's ALL FREE. The show is in a beautiful theater in the heart of Central Park, and I can easily walk home once the show is done. Love, love, love this place!!
Sunday was chill with church, the
Frick Collection
, and a picnic in the park. Monday we all had work, but afterwards we got together for
Patsy's
for dinner. Honestly, does life get any better than that? Best friends, amazing food, and New York City - I think it does not. Come back, Sarah! We miss you!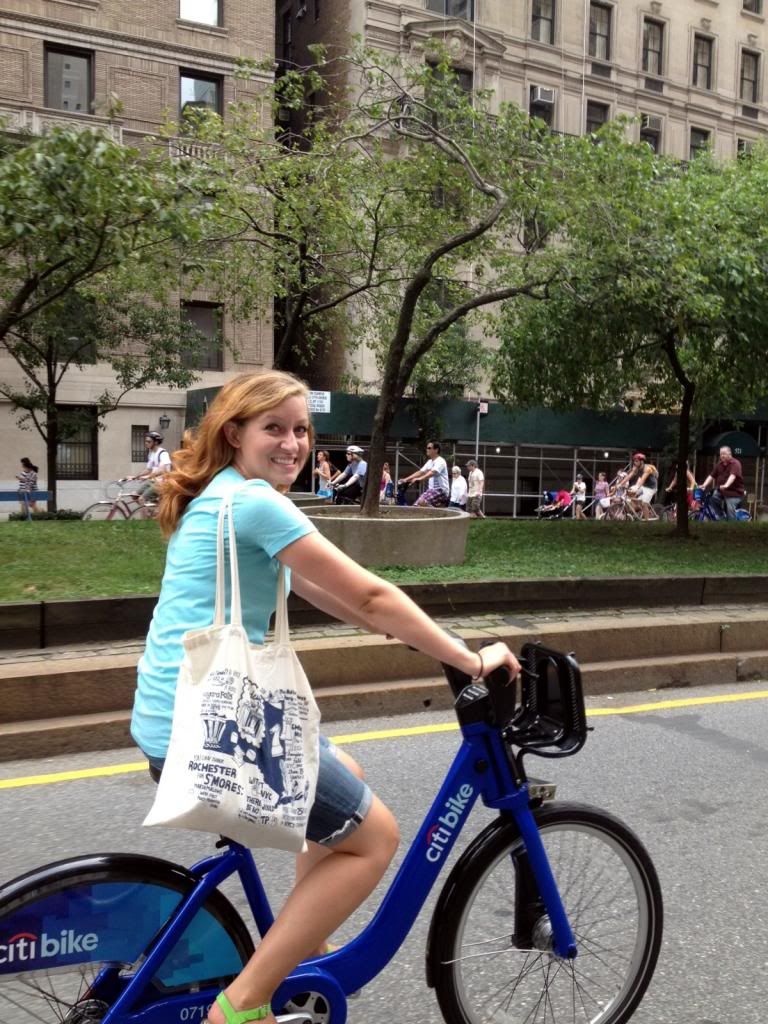 Biking on Park during Summer Streets! And yes, we should use a helmet, but Citibikes doesn't come with them and I don't own one.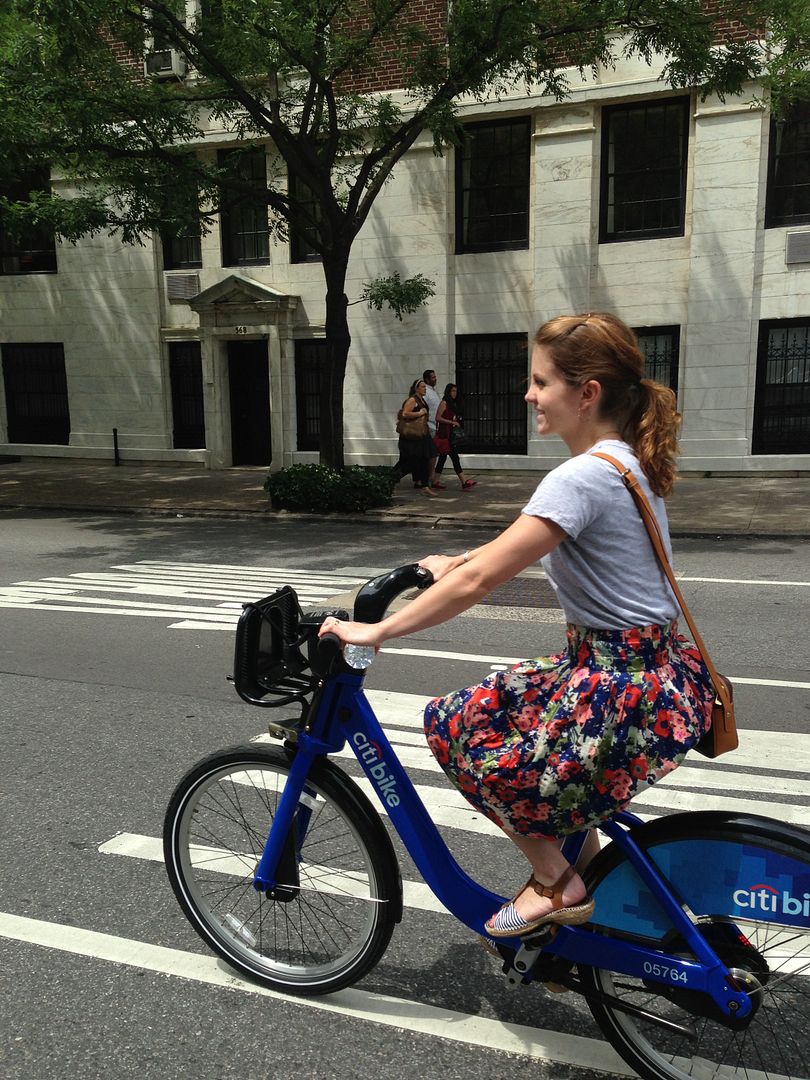 Sunday in the Park: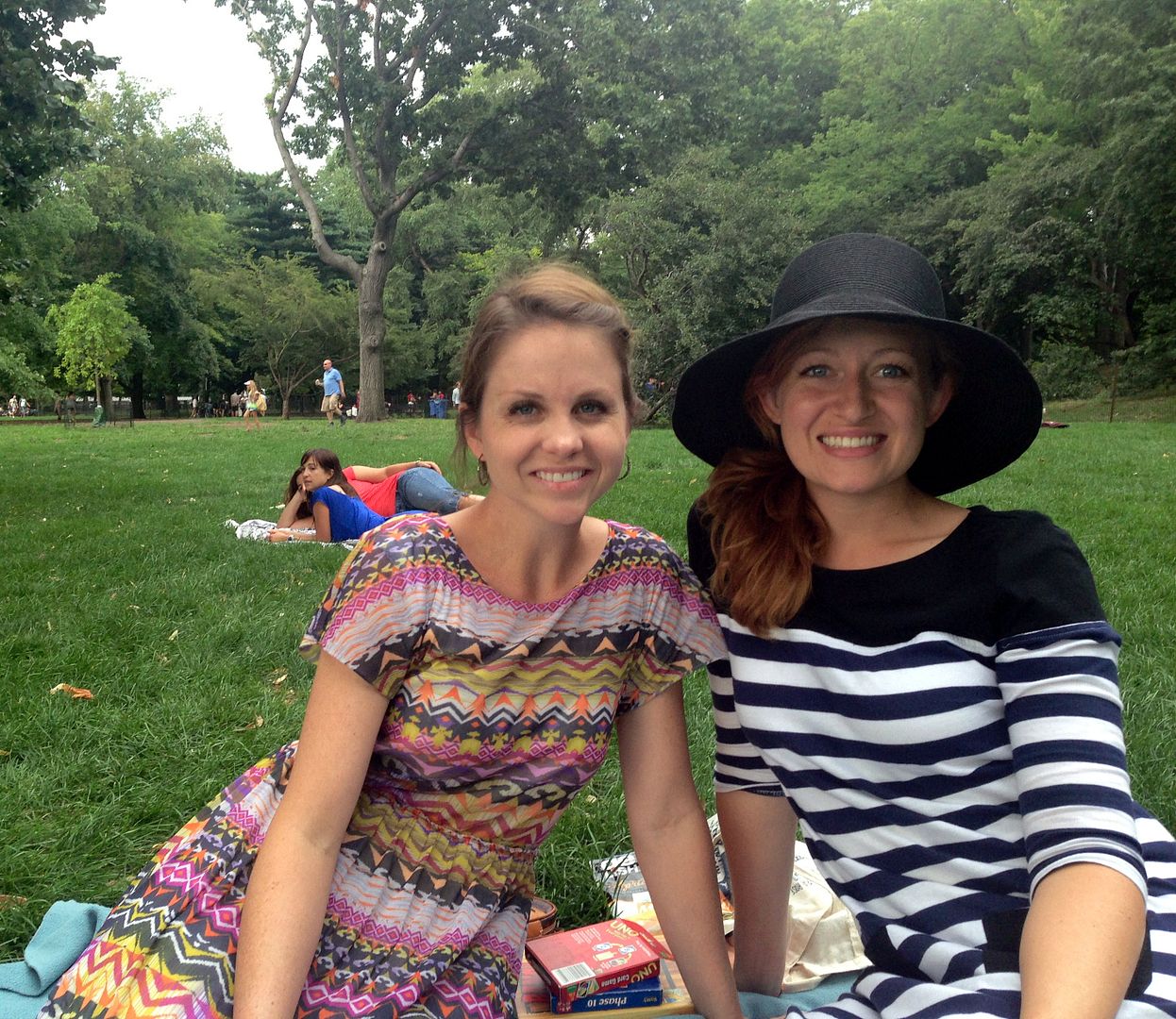 ---
I'm also over here! Twitter/Instagram/Bloglovin'/Pinterest/Goodreads