Friday, due partially to rain and partially to people getting ready to leave, was fairly chill. A bunch of us kids went to the
Kamas Aquatic Center
, which was much more baller than I'd expect from tiny-town Utah. Good job, Kamas!
My sister Emma did what none of the rest of us could or would do - flip off the high dive. She did it three times, and I finally filmed her on the third dive. She's so brave!
Poor girl slapped her leg on that last one and decided against doing the the high dive again. :(
Since a trip to Heber isn't complete without going to
Dairy Keen
, the whole family headed there on Friday night, and oh my goodness, they deserve their hype! I got the fresh raspberry shake (they use local raspberries), and I still dream about it.
Everyone except for my sister that lives in Highland left on Saturday, but Spencer and I didn't leave until Sunday. We spent the weekend cleaning the house up, which, considering the size of the house, was no mean feat. Cleaning that house up reinforced the idea that
I only want to live in small abode
.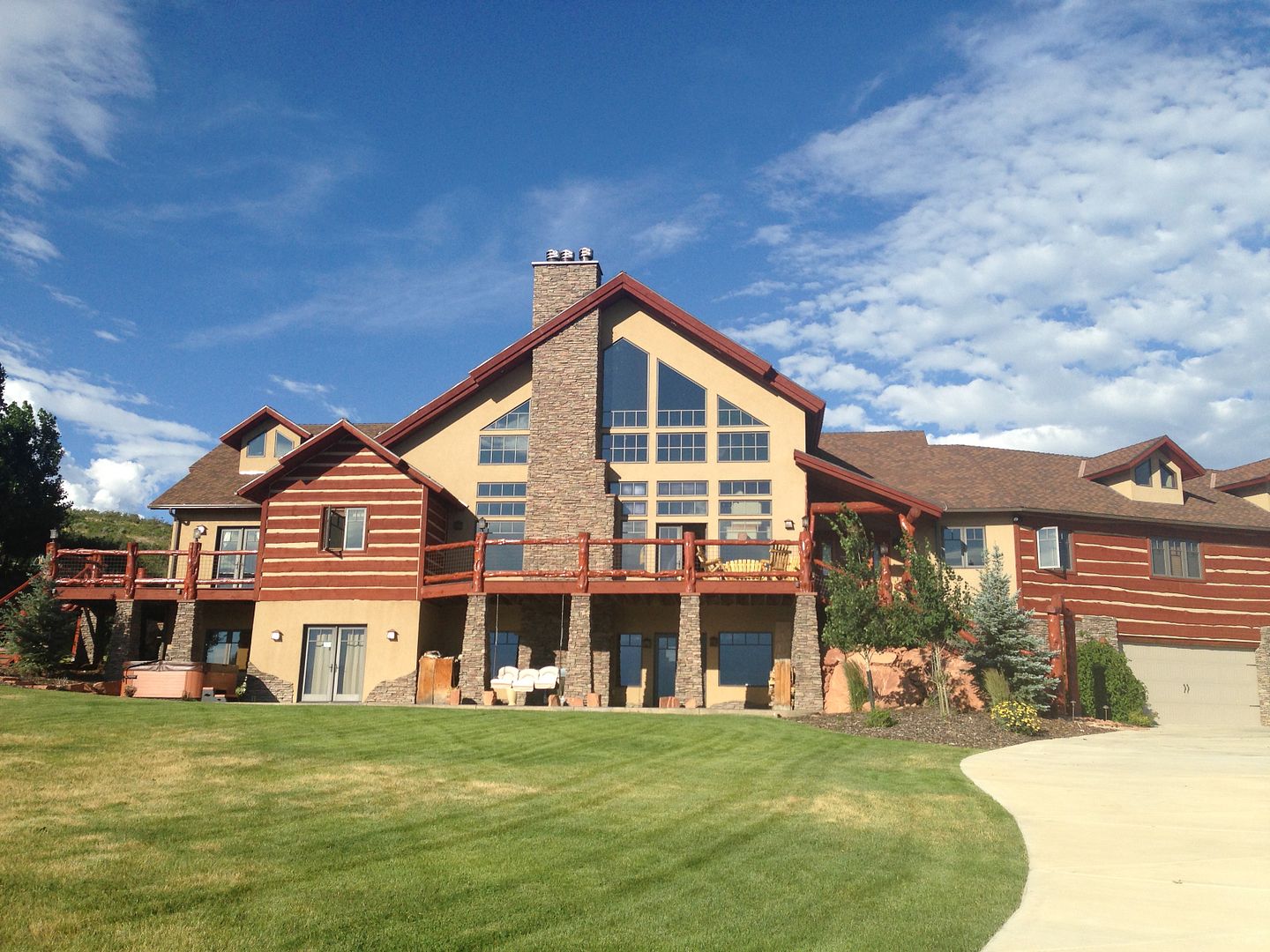 It's pretty and all, but it's a pain to clean
On Saturday night, we paused the clean-up to have some fun with some of our former roommates! One of Spencer's roommates came with his wife, and two of mine came with their families. Both of them each have two beautiful kids, and I was so, so excited to finally meet their babies! All four kids were incredibly well-behaved, but of course, I wouldn't expect anything else from MaShay and Christine. Those two lovely ladies are some of my best friends from college and are incredible women. I'm so happy I got to see them again! It's been four long years! Now if only I can get them to come visit New York...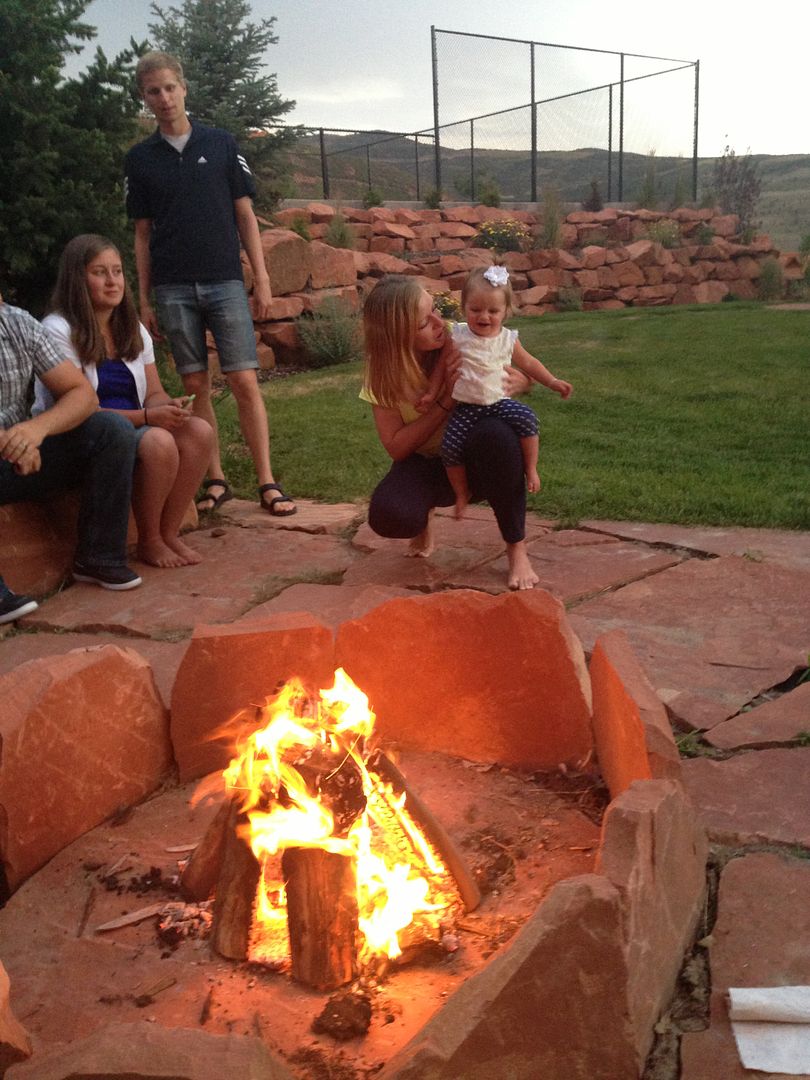 MaShay's baby girl, Nora, is such a doll, and I could just eat her up!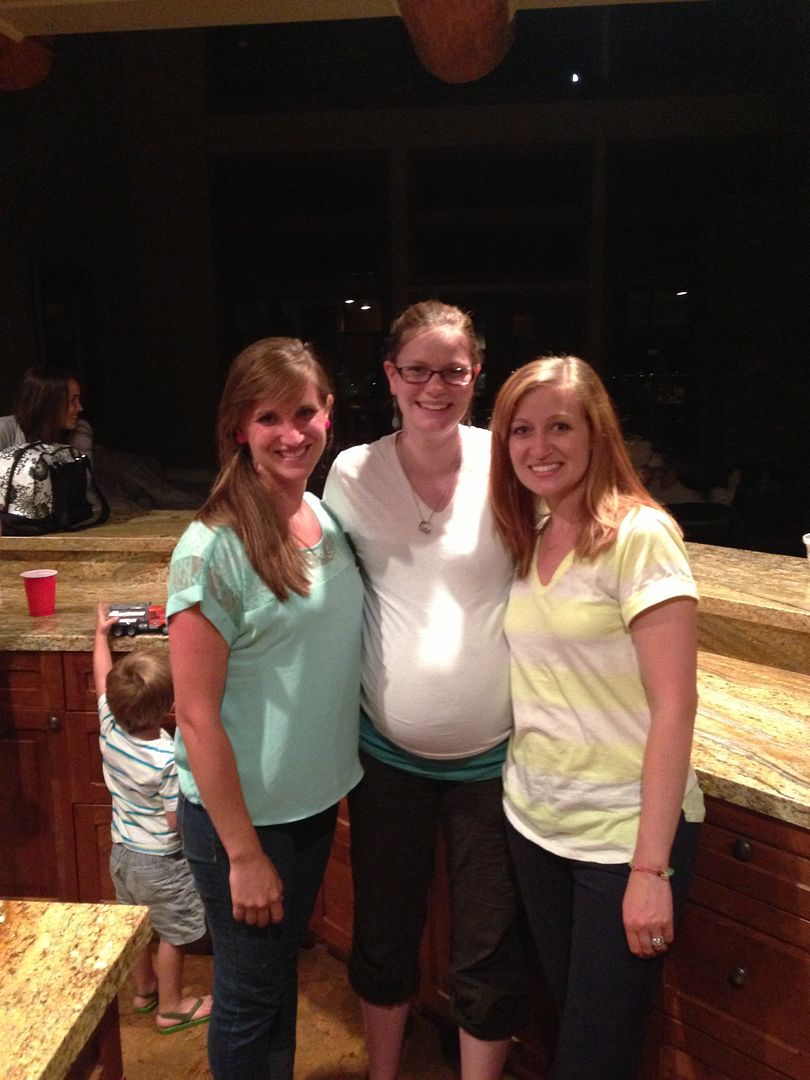 MaShay, Christine, and me. Christine's gonna have #3 any day now!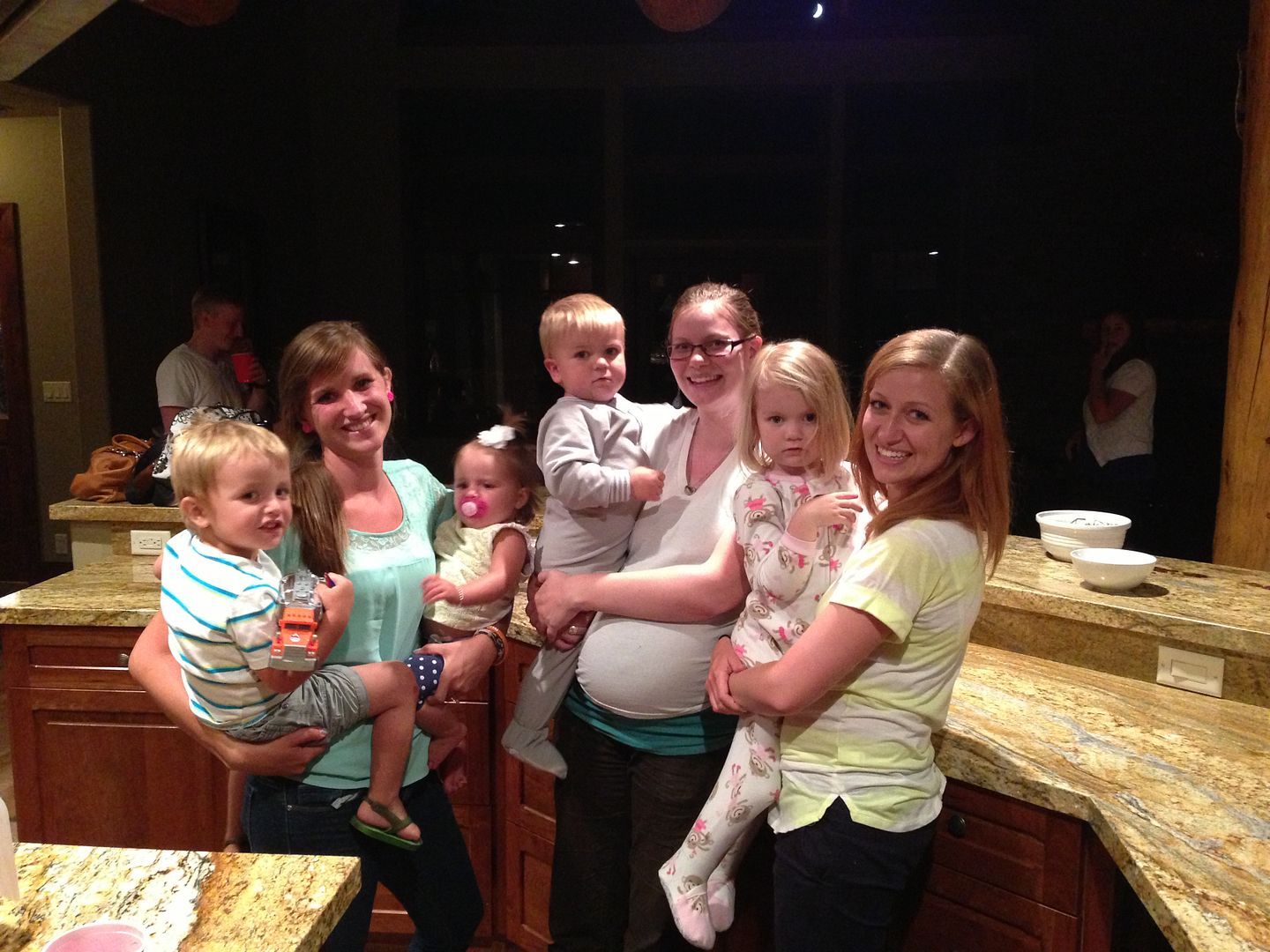 The babies! They all stole my heart instantly.
Sunday was sleeping, church, and even more cleaning. A bit of lawn games with Andrea and Chris, one more look at the view, and then off to the airport. Until next time, Heber.