Last week, I spent all of 48 hours in Utah for Spencer's youngest sister's wedding. That's kinda cray. I left on Wednesday after work, and then I returned on the red-eye Friday night. As all wedding trips are, those two days were packed full with go here! do this! get ready for photos! pick this up! talk to all the cousins! etc. Even though I love the hectic pace, I was fairly tired at the end of those two days.
Most importantly, we celebrated the love and marriage of Trina and Quinn. Oh man, the reception, ceremony, HER DRESS, everything, was so incredibly beautiful. Trina and Quinn have impeccable senses of style, and quite frankly, are way cooler than most of us could ever hope to be. (Don't believe me? You might have seen these two on
Say Yes to Hoboken
, and Quinn started his own line of
neckties
.) So yeah, hipness and gorgeousness abounded. I, of course, cried during the ceremony, seeing just how much these two love each other and how they center their relationship around their love for each other and for God. Oh, weddings! But enough talk - now for the pictures!
Morning run in Heber. I just cannot get over how beautiful that valley is.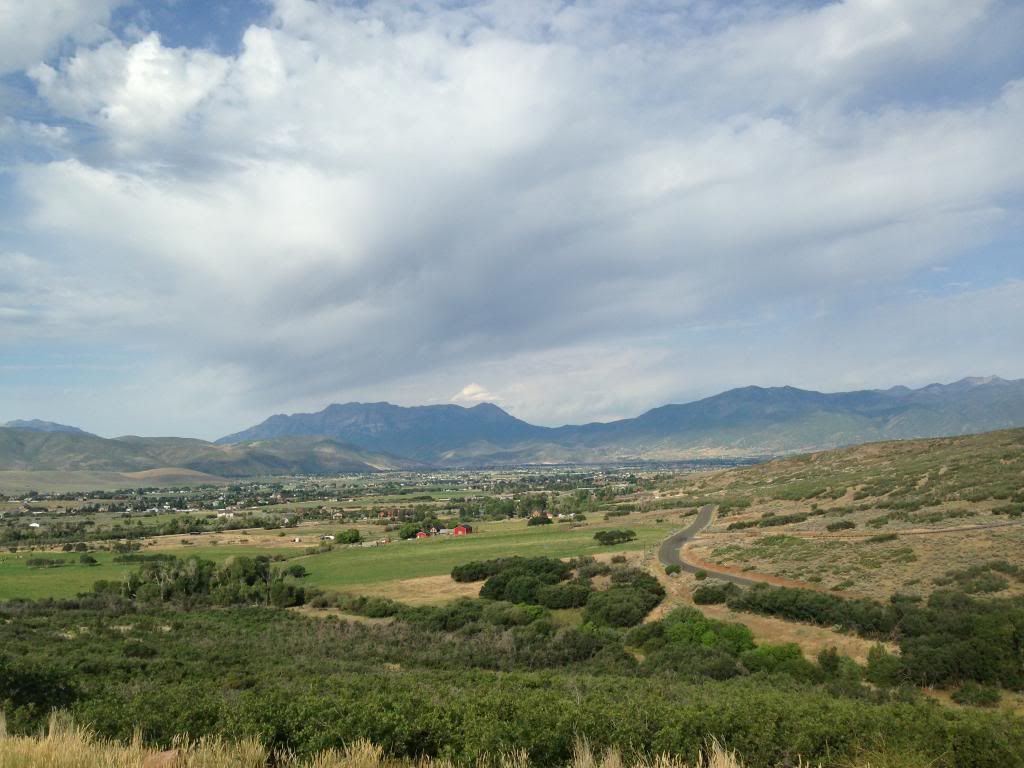 Andrea and Chris stopped by the reception! (which was the night before the ceremony) It's the only time I could see them, so I'm so happy they did!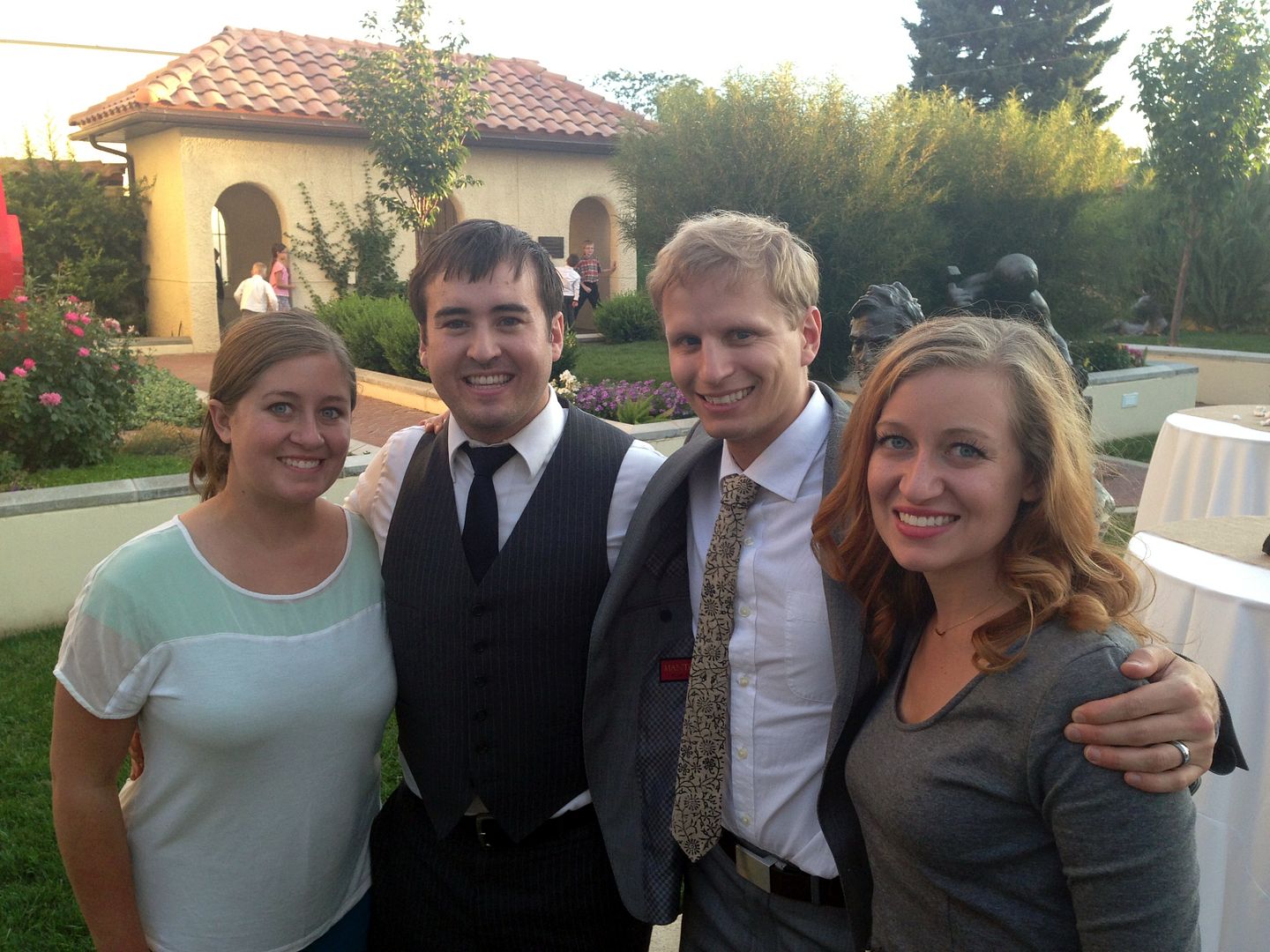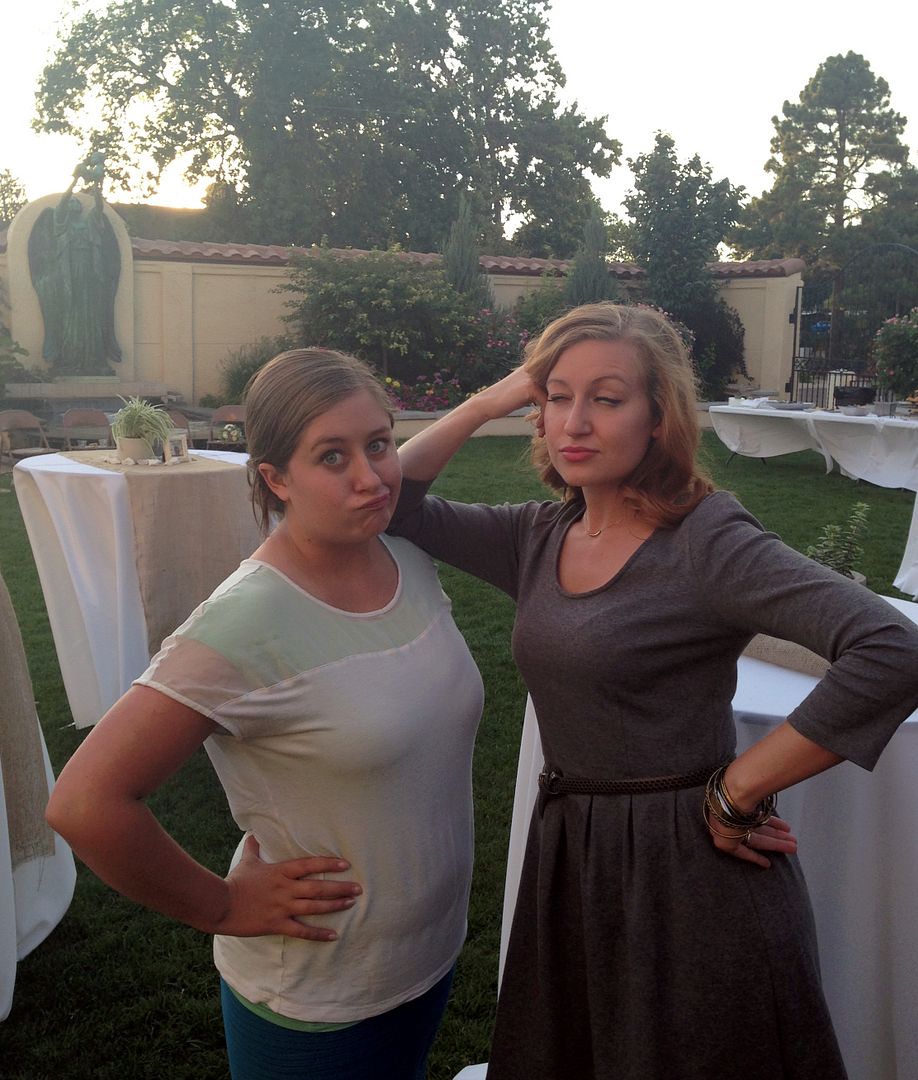 Sisters. Sheesh.
The reception was in the Springville Art Museum's sculpture garden, so obviously something like this was inevitable: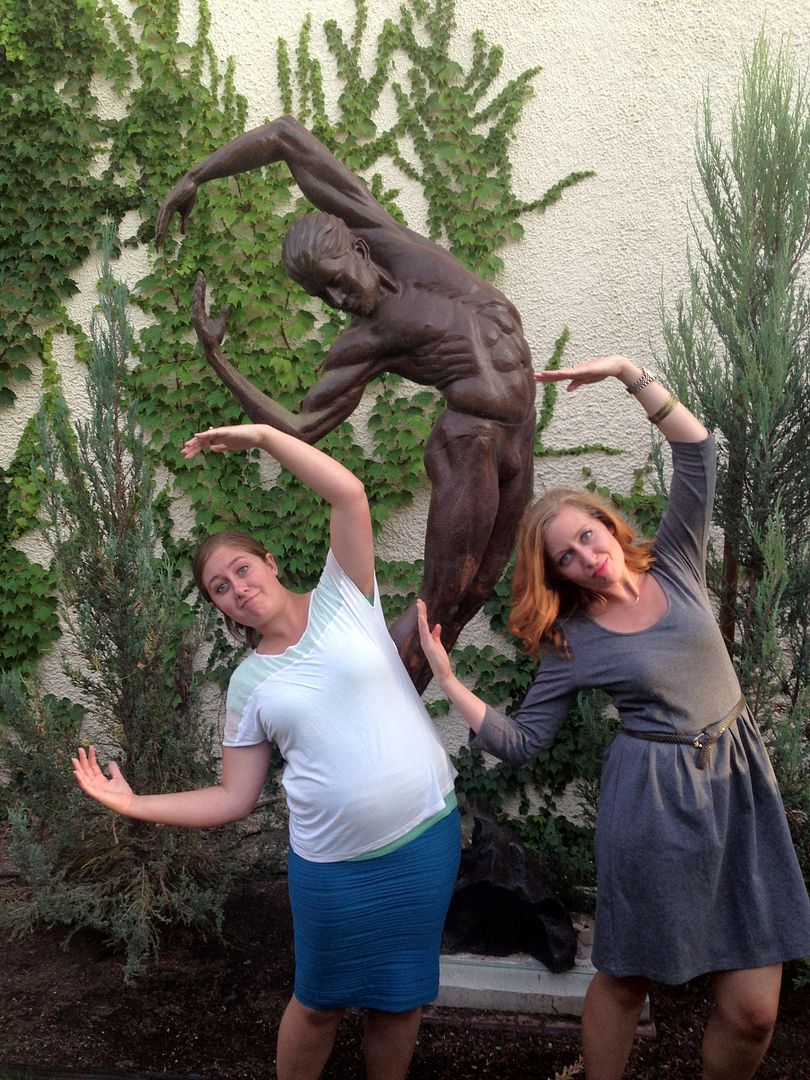 Do not ask me what's going on with my face. I don't know.
Spencer and I were decked out in grey, one of the wedding colors. And this might be my New York showing, but I LOVE wearing grey.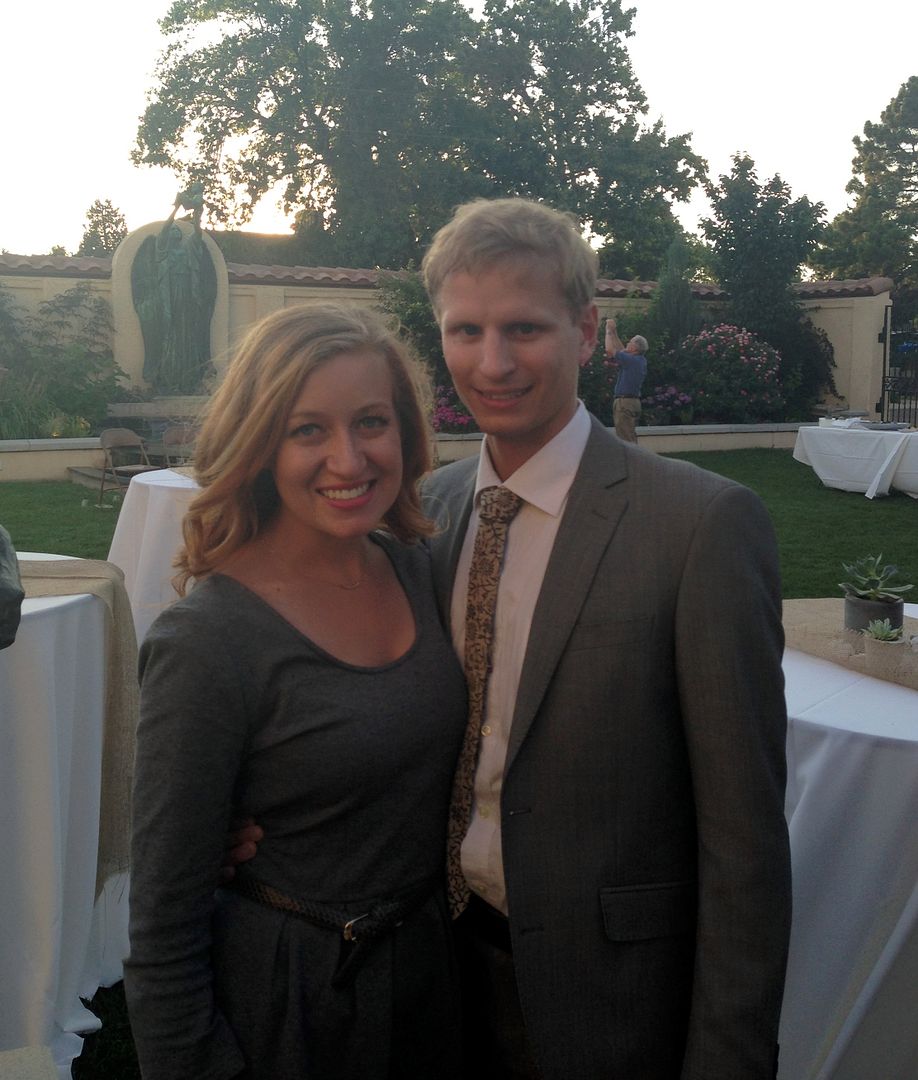 I know it's all fuzzy and blurry, but I love this picture of Spencer and Henry: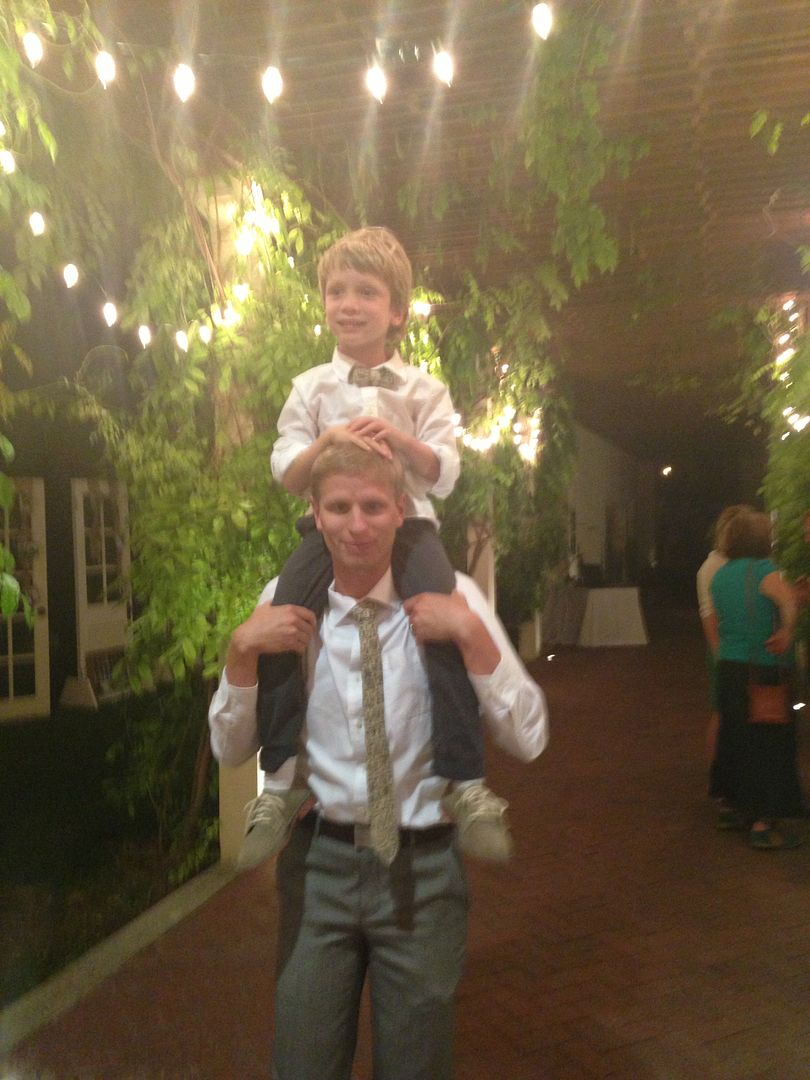 Who doesn't love pictures of their boyfriend/husband being super cute with kids?
Now for Friday. We drove up to Logan for the ceremony and look - the beautiful bride and groom!...waiting for pictures to be taken. We've all been there: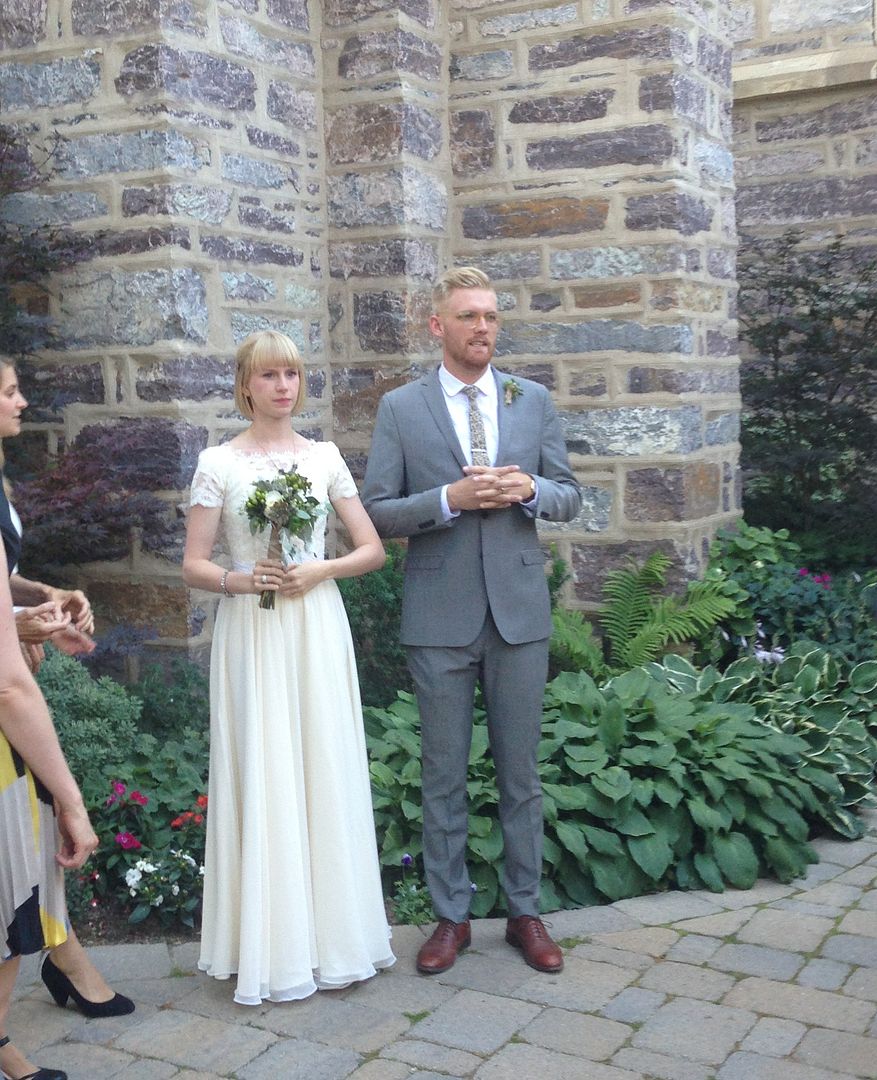 I sorta think Spencer should wear a slim-fit grey suit all the time. I'm just sayin'.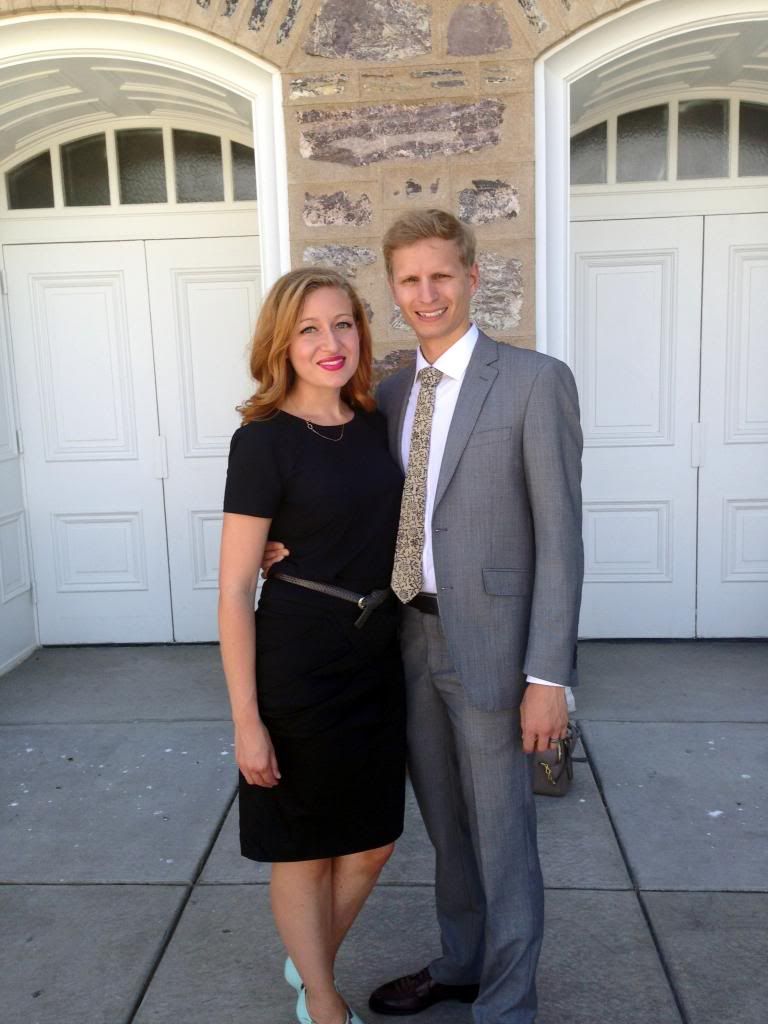 The Logan Temple, which I had never seen in person before. It's breath-taking.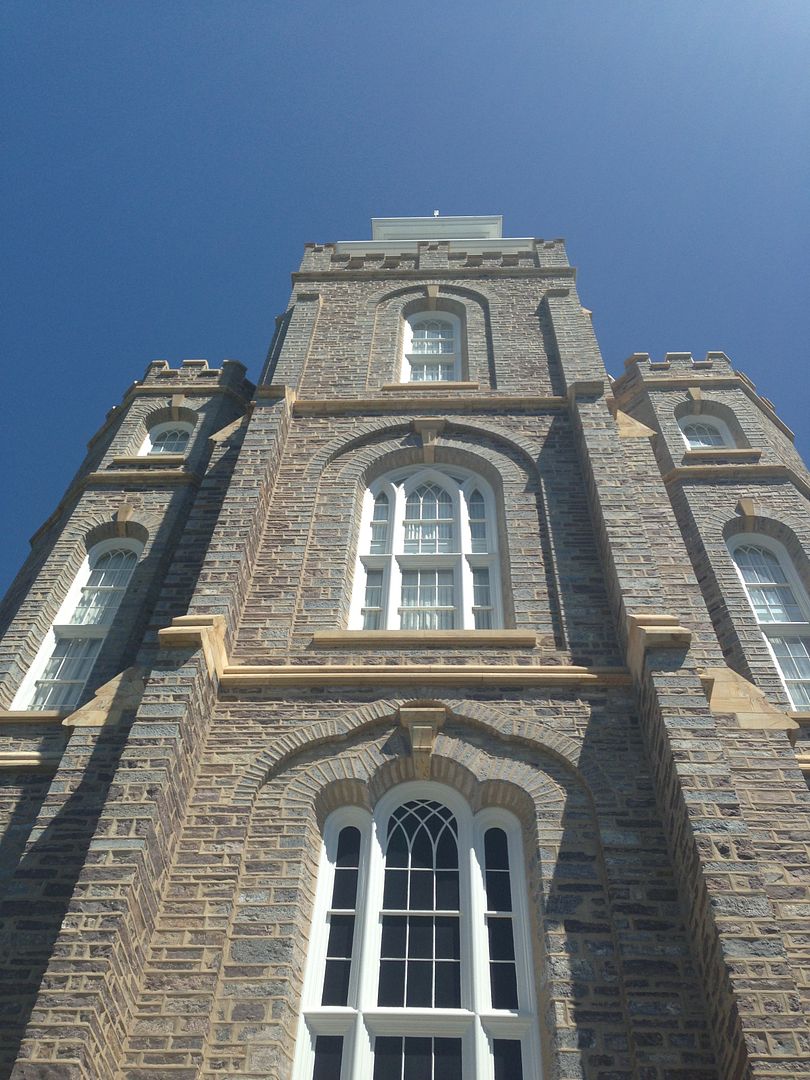 After the ceremony, there was ice cream to consume, a wedding dinner to attend, and a car to decorate, none of which I photographed. Whoops.
And then, bright and early Saturday morning, we have Manhattan (bottom left):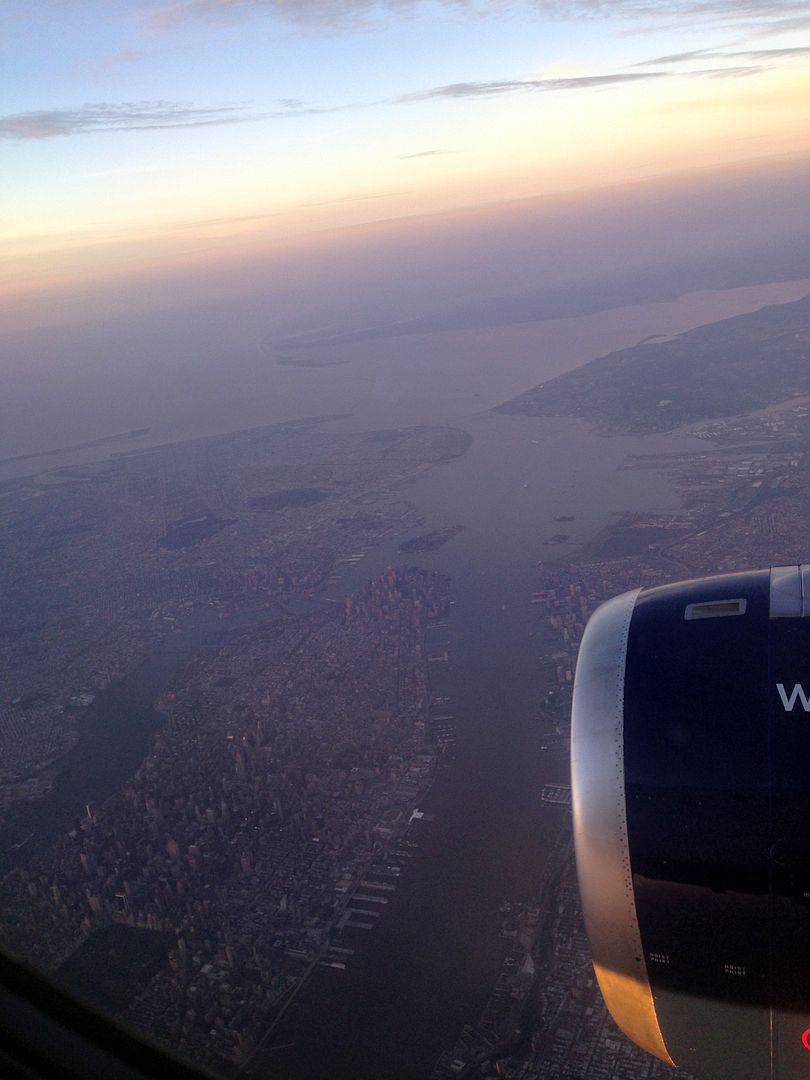 Like I said, those two days were cray.
To see more photos of the wedding and of Spencer's gorgeous family, check out the hashtag #quinkles on Instagram.
---
I'm also over here! Twitter/Instagram/Bloglovin'/Pinterest/Goodreads