Pretty sure we aren't supposed to be using ourselves as inspiration, but I'm willing to allow Grace her bit of narcissism. Spitting image, right?
Here's a bit of my own narcissism:
And here's my absurd roots: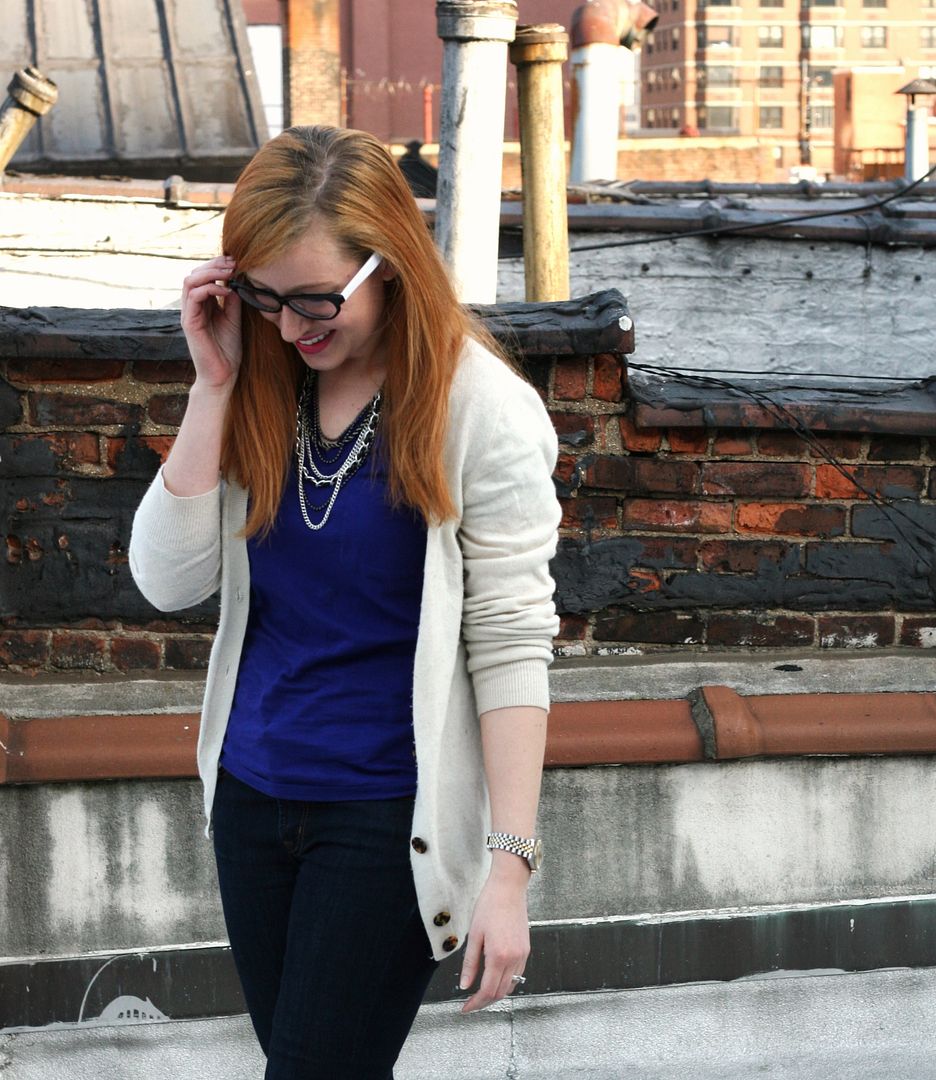 Lucky you.
Being neither as long nor as lean as Grace and her twin, I cheated with this "sloppy chic" look. I nixed the flats and added the heels, making me maybe half of height of the Blond-sey twins. Blast them and their long legs. Other than the heels, sloppy chic is totally my jam. Over-sized cardigans to double as blankets, loose shirts to hide my massive lunch, and menswear, well...enough said. I basically do sloppy hopefully-but-not-at-all chic on the daily. Luuuuurve my grandpa cardigan.