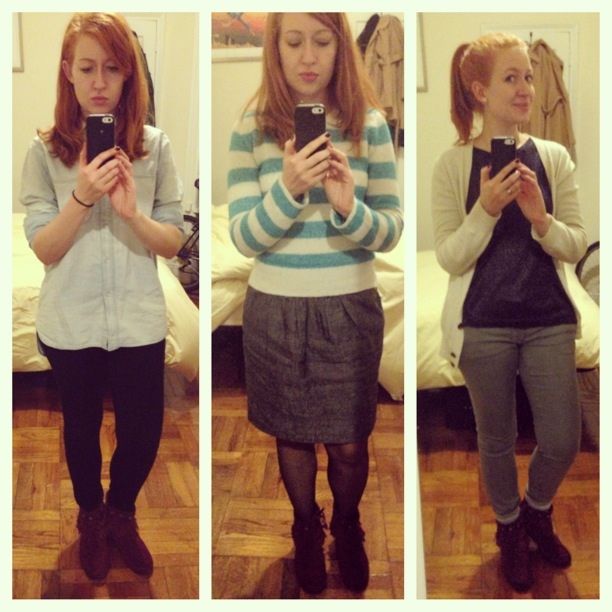 If you have seen me at all this winter, then you've seen me once, twice, a million times in
these shoes
. I bought them on a whim, during one of Piperlime's post-Christmas sales (after consulting
Grace
,
Minnetonka expert
), and holy best decision of my life! I wear them
every.single.day.
They are absolutely purrrrr-fect for winter in NYC! And considering that as soon as I come home, I transition from these shoes to my
Minnetonka slippers
($10 at Urban Outfitters. holla!!), I should just get "Minnetonka" tattooed on my foot. No, this isn't a sponsored post.
This is just me, loving y'all enough to spread the good word.
Now go forth and shop.