I've been d.y.i.n.g. for sun and warmth over here. I've been dreaming of short-sleeved shirts, sunburns, and sweating. So naturally Spencer and I went way farther north for this past three-day weekend to my parents' house in Maine, a.k.a. Bridgton Abbey.
I was a little less-than-excited when my mom informed me a few days before Friday that my family was heading up to Bridgton (the town the house is in) since that meant our trip to see them just got longer by 3 hours each way. But since I hadn't seen my fam damily since Thanksgiving, Spencer and I put on our big-person pants and hauled Prius up to The Abbey.
I had more fun than I ever thought possible in this most dreaded of seasons. We spent the weekend skiing, sledding, playing games, huddling by the fire, and exploring the snowy woods. Having been born and raised in the south, snow is still somewhat of an oddity to me. As Spencer, my two youngest sisters and I traipsed about the forested section of the property, the snow went above my knee sometimes. What the what?
Of course, when the snow in your backyard is up to your knee (or higher where the snow plow has dumped the driveway snow) and that backyard is a hill, you have no choice but to build a sledding ramp and take pictures of people flying of said ramp. We have:
Spencer's one-handed handstand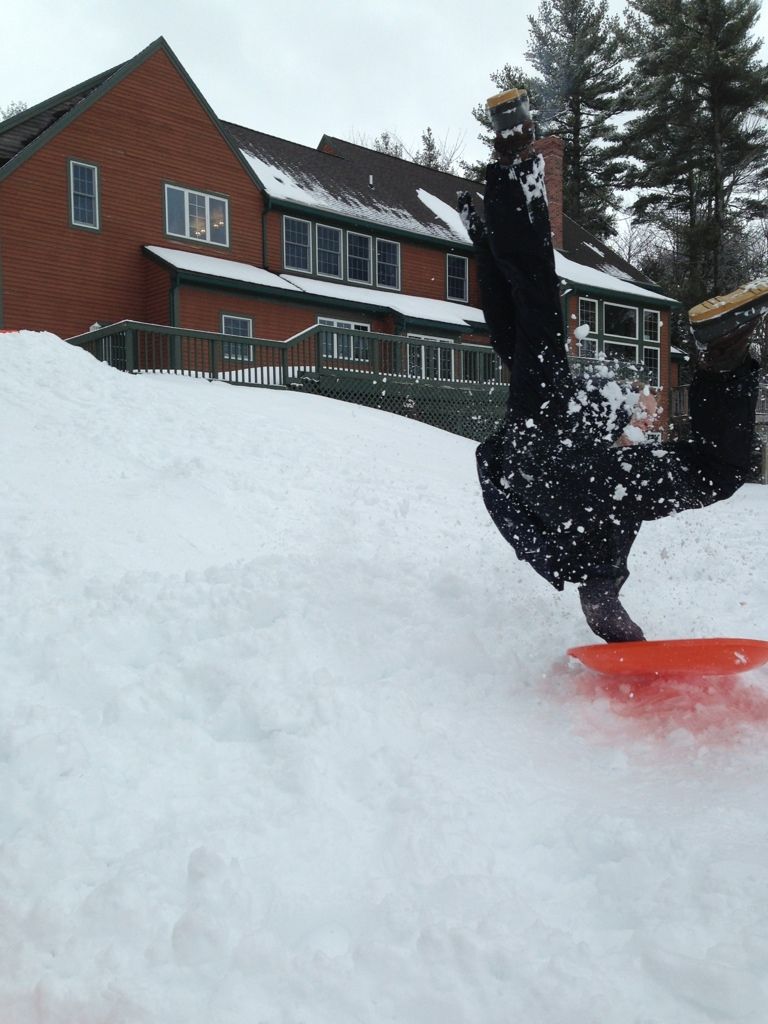 And his ninja-kick: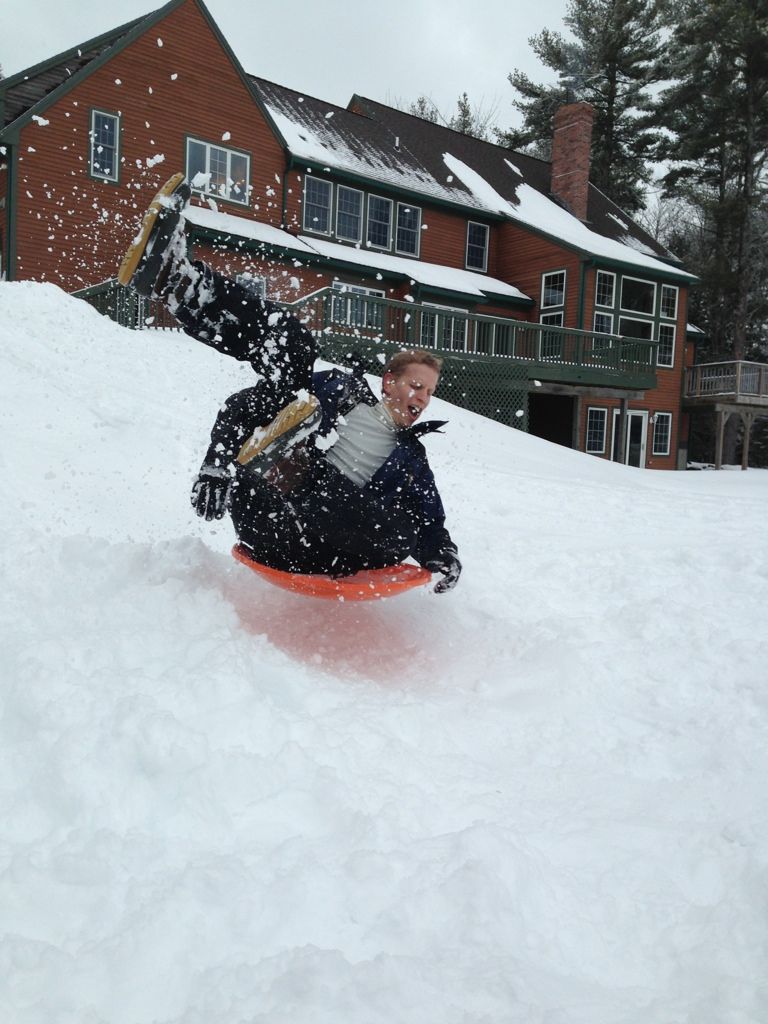 Diana's face of terror: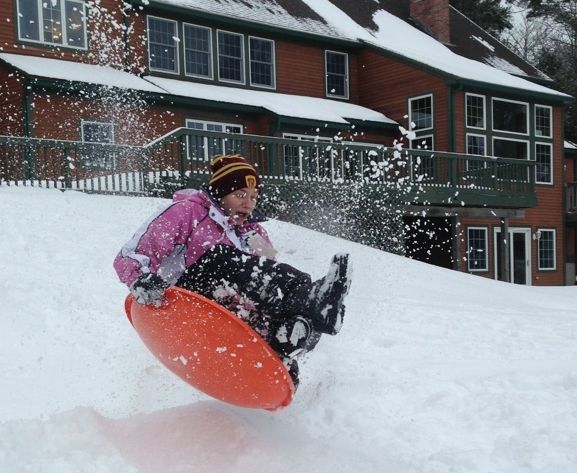 Emma's awesome spray: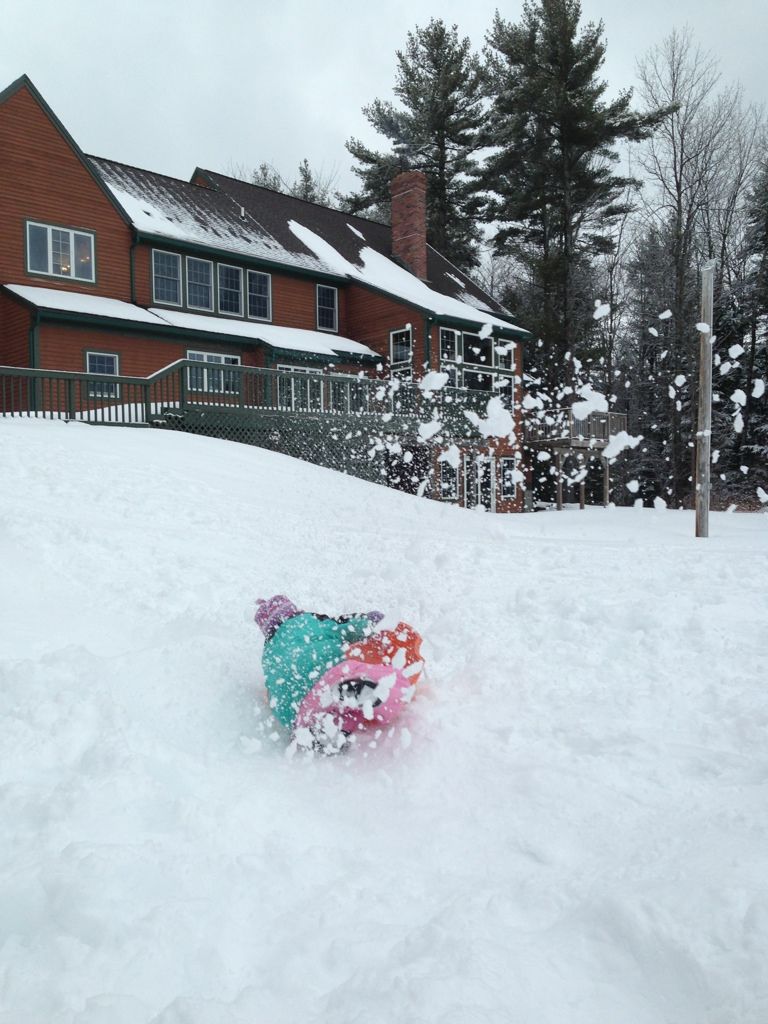 and her flying pooch: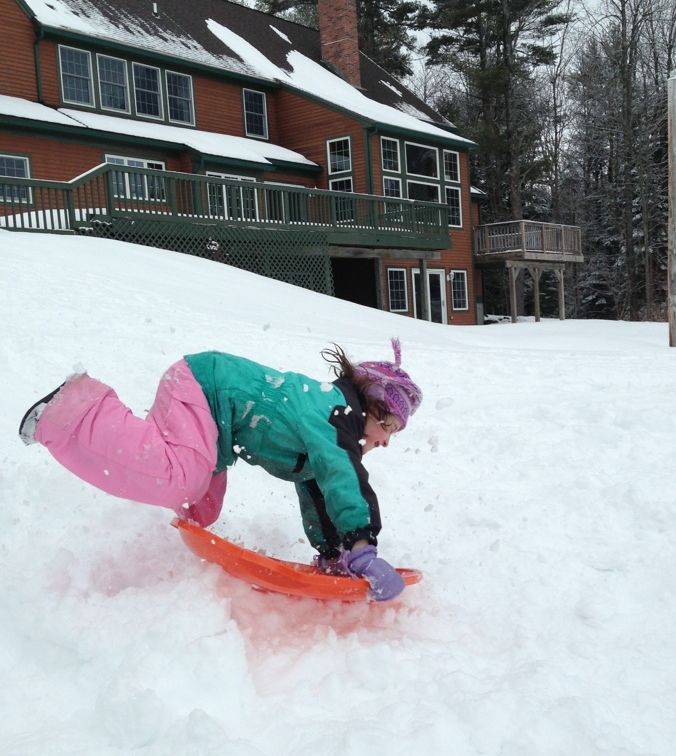 Alyssa looking like a snowboarder: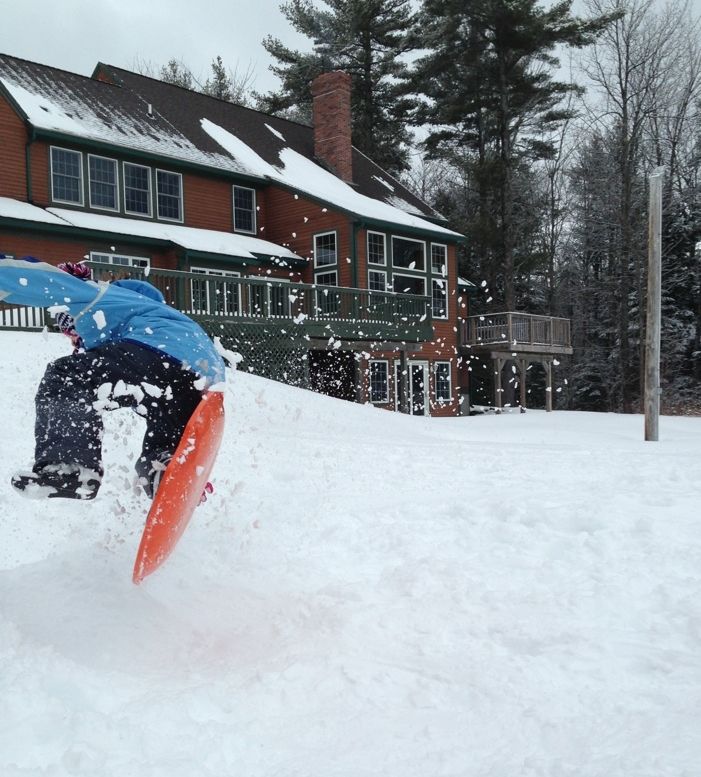 My own homage to the Teenage Mutant Ninja Turtles: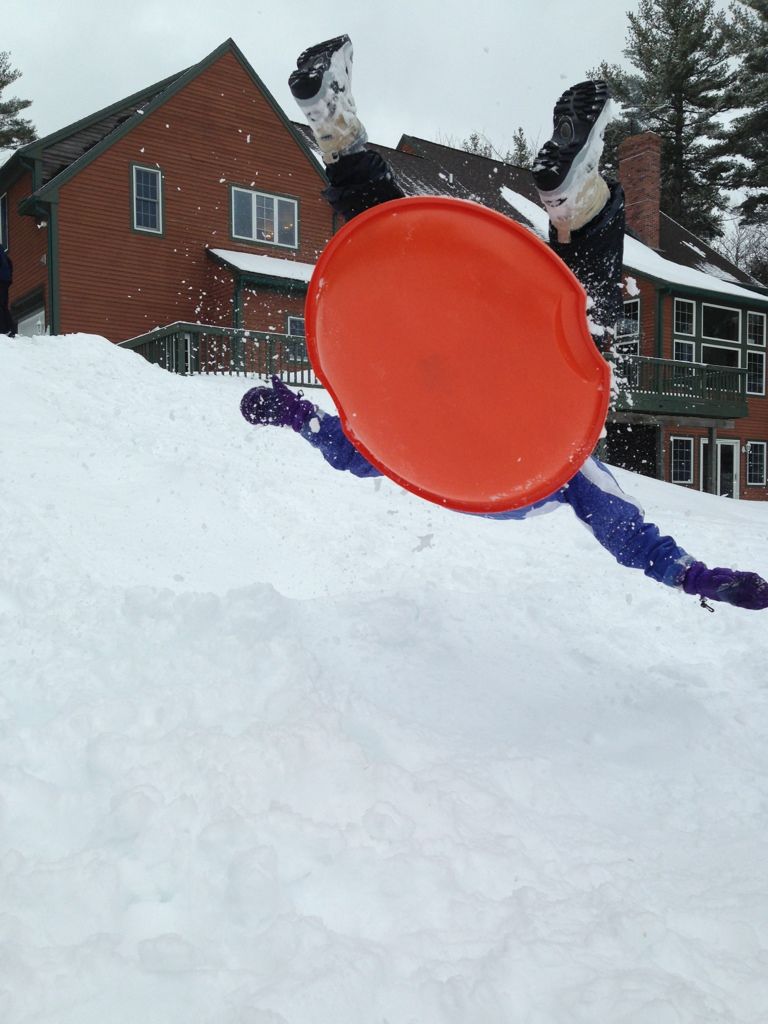 and imminent face plant: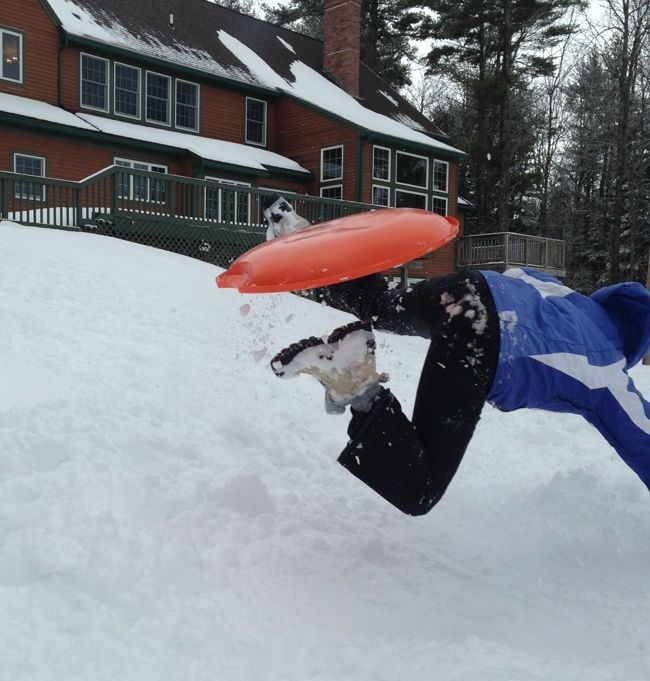 *no siblings or spouses were harmed in the making of this post