New York is currently suffering a bad case of that season-that-must-not-be-named. It's the season that always causes me to break down in tears and demand to move south. In other words, it's cold and I hate the it.
But this past weekend, Spencer and I decided to embrace the frigid-osity and went down to Bryant Park for some free (if you have your own skates...or if your in-laws have skates) ice skating.
When life hands you ice, you make ice cream, right?
As is obvious below, I'm a phenomenal ice skater. And this lady is a phenomenal photo-bomber.
I didn't really need to take a break to snatch this photo. I just did it for prosperity's sake.
Look at Spencer fly!
(mmm...I love a man in a cardigan)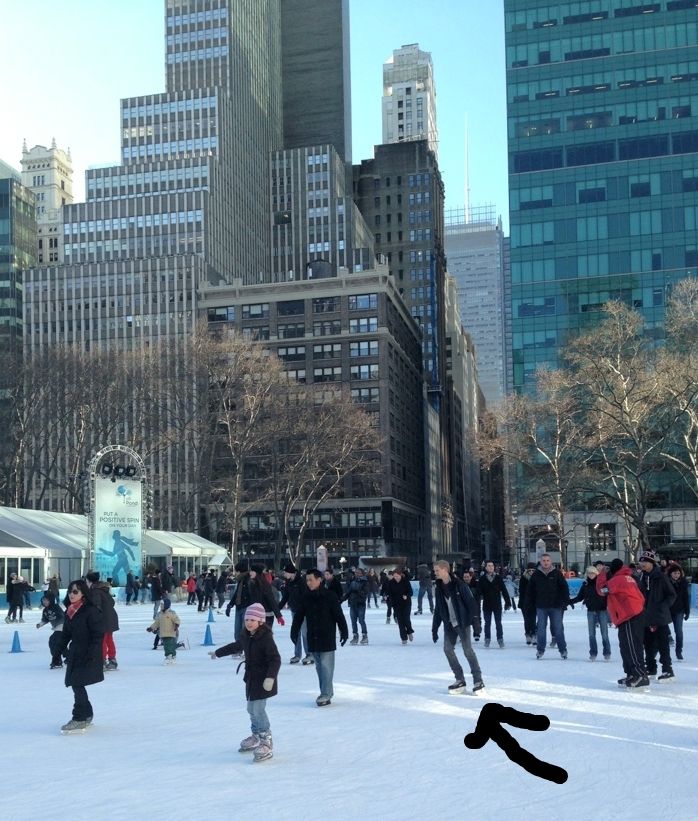 We had a wonderful time, even if it was a bit cold. And by a bit, I mean, absurdly.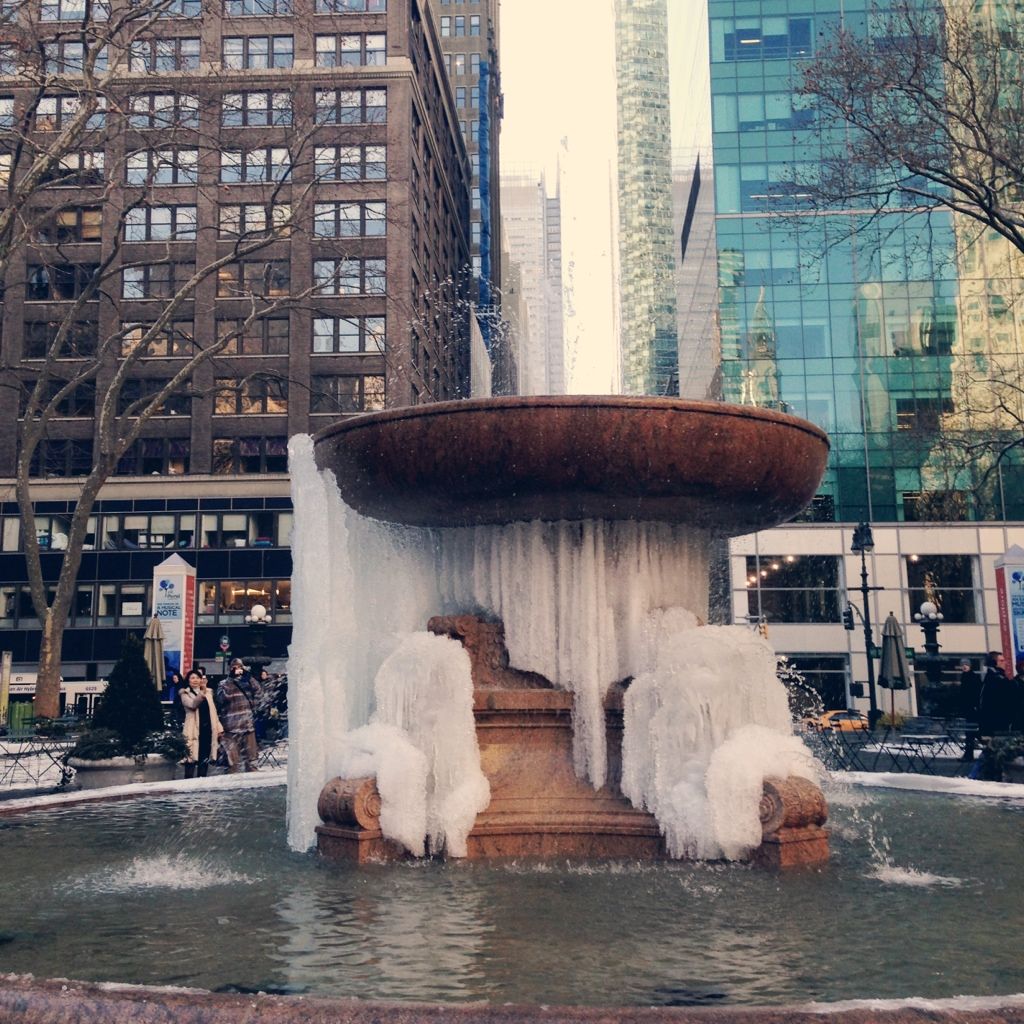 ABSURD!!!
Speaking of life in the city, if you can stand more of my jabber, head over to
Janssen's blog
. She was so so so nice to have me be a part of her
Whirlwind Weekend
series. Can't wait to see what other cities are featured!