Grace's
choice today! Here's the inspiration:
And my interpretation: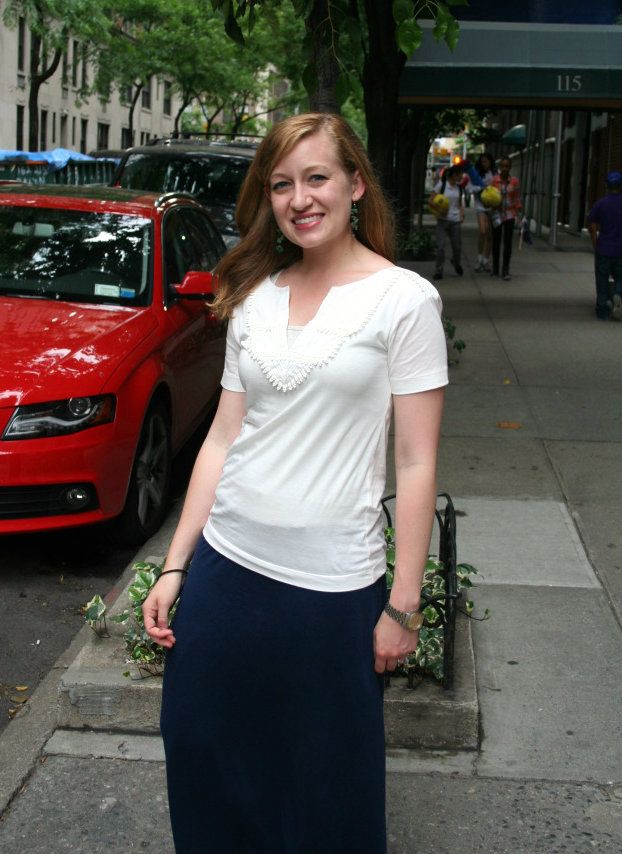 Skirt/tank: F21, Shirt: Joe Fresh, Flats (not pictured): Payless
I'm not as effortlessly chic as Reese (yeah, we're on a first-name basis), but I do love me a blue and white combo.
Also, can you tell that I love maxi skirts? I have 3 right now, and I want many, many more. Now I just need to convinced Spencer that they are crucial to my survival. Maybe I could say I have "stick-it-to-da-man-nucleous" and the only cure is more maxi skirts.