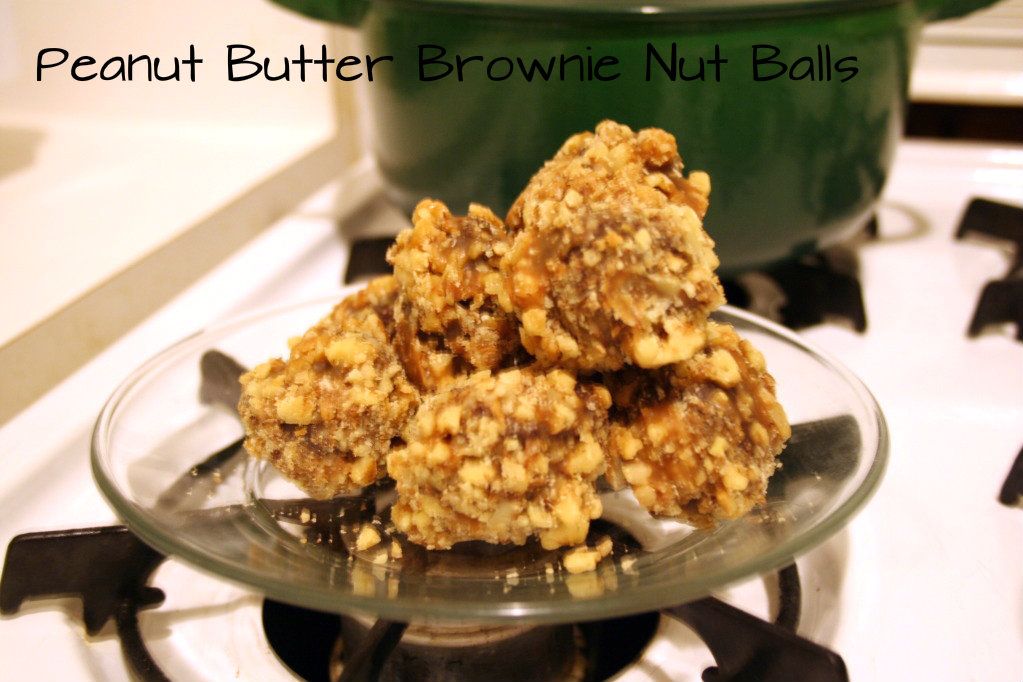 Brownies, dipped in peanut butter, rolled in crush walnuts - what!
If you read
Grace's blog
, then you are probably thinking that I stole her
recipe
. Don't worry - I did it with her permission. In fact, she gave me the idea to roll the bites in nuts instead of graham cracker crumbs after I complained that her recipe was tempting me and my no-sugar ways. She also named them - peanut butter brownie nut balls.
So, in sum, this post has been brought to you by Grace. Thanks, Grace.
Haha...nut balls...