My legs are big. They always have been, and they always will be.
My calves are big, so big that zip-up boots don't fit. Neither do Hunter's. So big that Spencer struggled to get his brother's ski boots to fit. And H&M skinny jeans? Can't even pull them past my knees.
Then there are my thighs. I have to buy my pants to fit my thighs, not my waist. Also, wonder if there is any space between those two? Fuhgeddaboudit.
But guess what - I love them. I love my legs. These babies are 100% pure muscle. They are STRONG. And all this training has only made them bigger.
On Saturday, they jogged for 10 miles on Saturday and at a pace faster than my goal! Even more, at the end of those 10 miles, my legs said to me, "Erica, we are tired, but we can go a little bit longer if you really need it."
Aren't they sweet? I appreciated the effort, but I let them have the rest of the day off.
Because I love their monstrous-sized selves.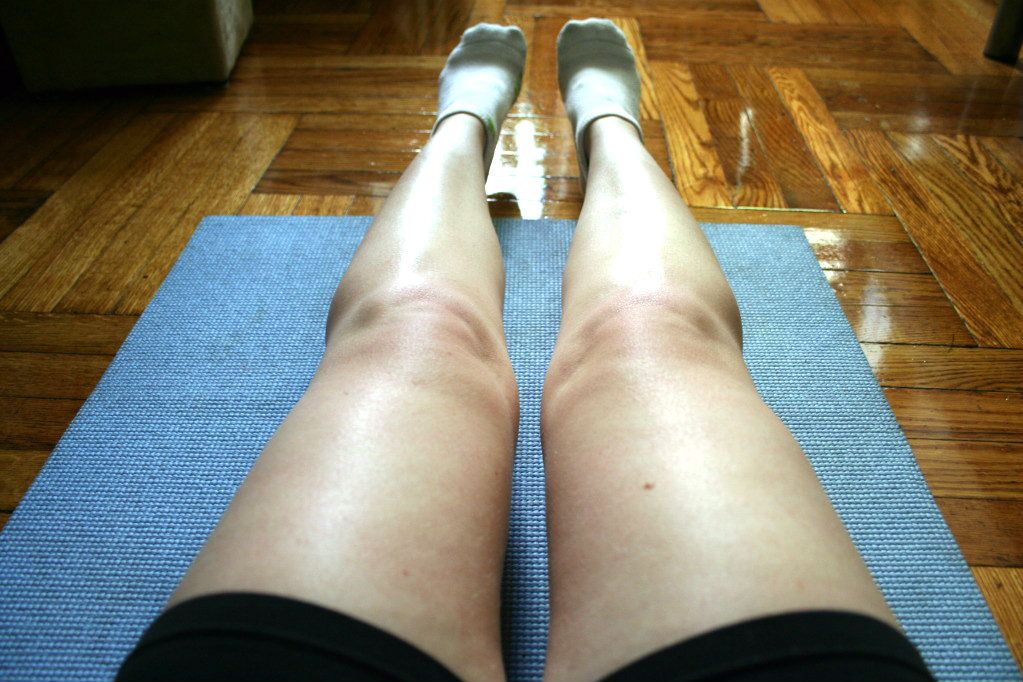 Here they are in all their post-run glory.
P.S. Sorry if all this running talk is boring you, but unfortunately, it will only get worse. Feel free to sleep through these posts.