You know how all wedding anniversaries have a type? Like one is the paper, another is tin, another is gold, etc. I think the 3
rd
wedding anniversary is the "eat tons of Peruvian food and walk until your feet fall off" anniversary because that's what Spencer and I did this past weekend to celebrate ours*.
On Friday, we took a long trek to a Peruvian restaurant called
Pio Pio
, and I gotta say, it's was totally worth walking the two buildings down. We had food coming out of our ears, we ate so much and still had leftovers for Saturday. And then on Saturday, we walked around basically all of
Manhattan
. Or at least all of uptown. Don't believe me? Here's what our route roughly looked like:
We crossed midtown to 3
rd
Ave, walked up to E. 90
th
, cut back in towards
5th Ave
, went to the
Jewish Museum
, entered
Central Park
, moseyed around the reservoir, traipsed a few blocks up to W. 96
th
, headed west to Broadway, and then dragged our feet down Broadway, back to our apartment in the W. 40s. Oh, and stopped at the grocery store on the way down.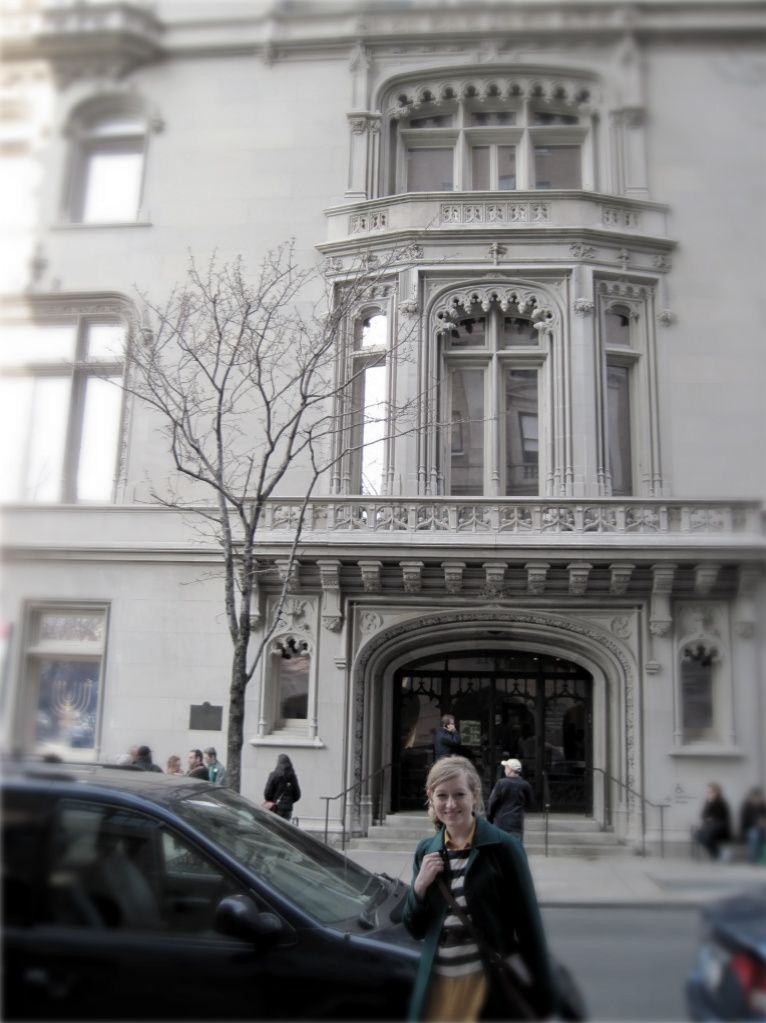 At the Jewish Museum

Lookin' all hard-core with our organic lollipops by the Jackie O. Reservoir.
Are we crazy? Possibly. Do I love it? Most definitely.
There is no better way to celebrate 3 wonderful years of marriage than enjoying beautiful weather (it was in the 50s!) while walking in the city I love with the man I love.
It was just one of those weekends when I couldn't stop saying, "Gosh, I love our city."
So Happy Anniversary, Spencer! It's been a fabulous 3 years, and I look forward to many, many more.
*Let's pretend all this happened around or about December 27th. Because that was actually our anniversary.