I think we can all agree that the world, overrun with white t-shirts, is experiencing a dearth of sewing machines. If not the world, then at least my apartment. And while I enjoy a plain white t-shirt, they do get boring in large quantities, and unfortunately, basically all tutorials on fixing said boringness require a sewing machine.
Sigh, q
uite the conundrum.
Therein was born a thought (from my brain? Who knew?): I shall make DIYs for white t-shirts that do not require a sewing machine! The first: embellishing with buttons.
Here's how you do it:
Take a plain tee. I went with a v-neck.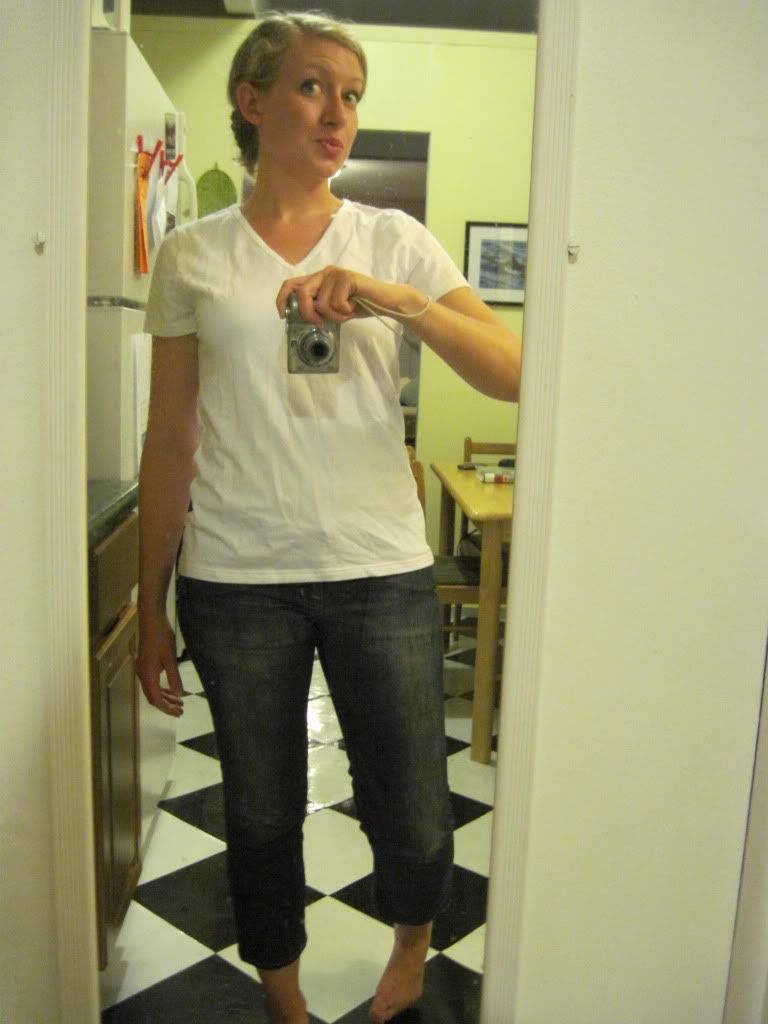 Arrange the buttons as you wish and photograph. And yes, I ironed the shirt before sewing on the buttons.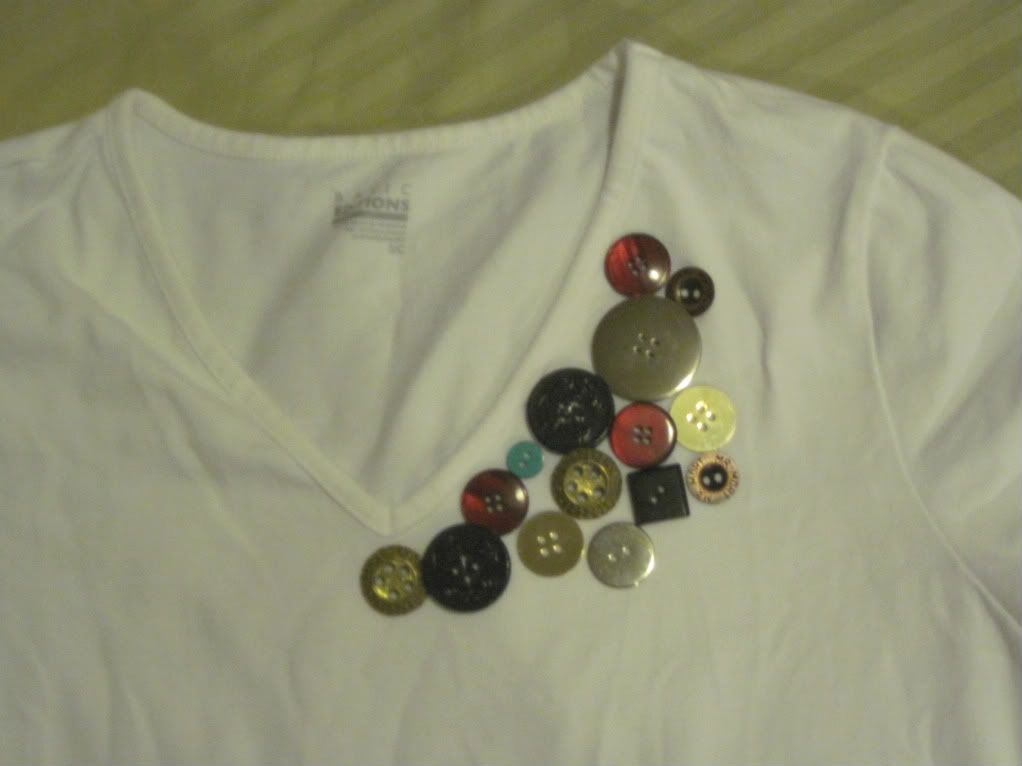 Sew buttons on shirt while watching "You've Got Mail" and referring to picture taken in previous step as needed.
Wear and take sassy outfit photos on rooftop.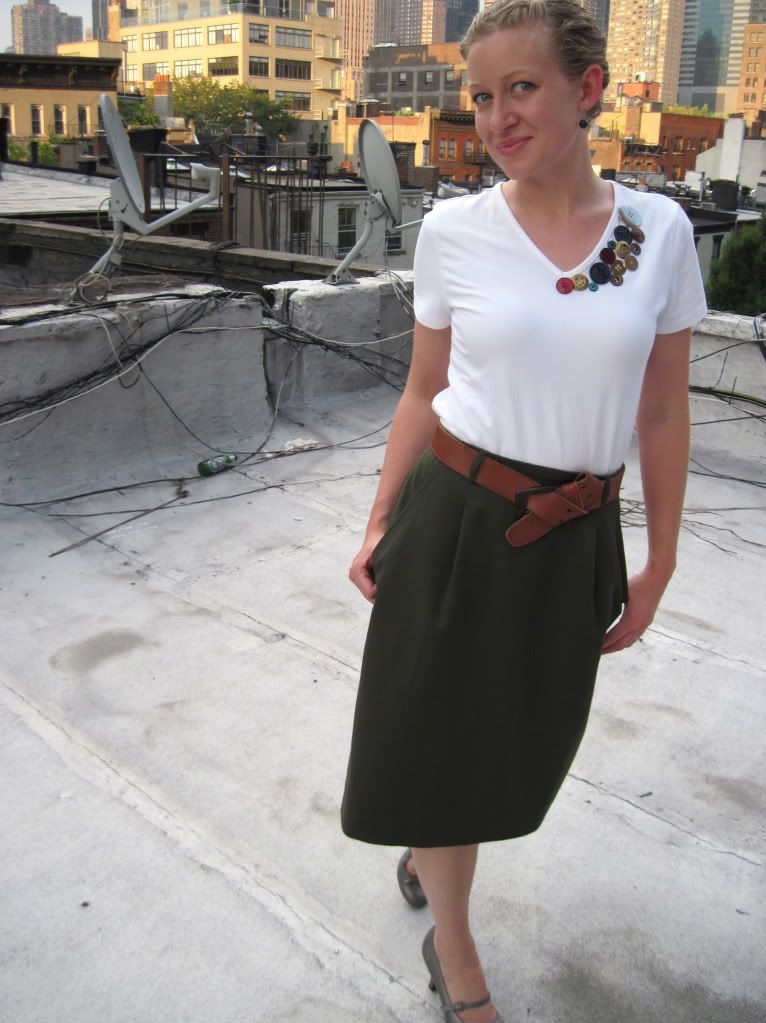 Shirt: made by me, Skirt/Shoes: thrifted, Belt: His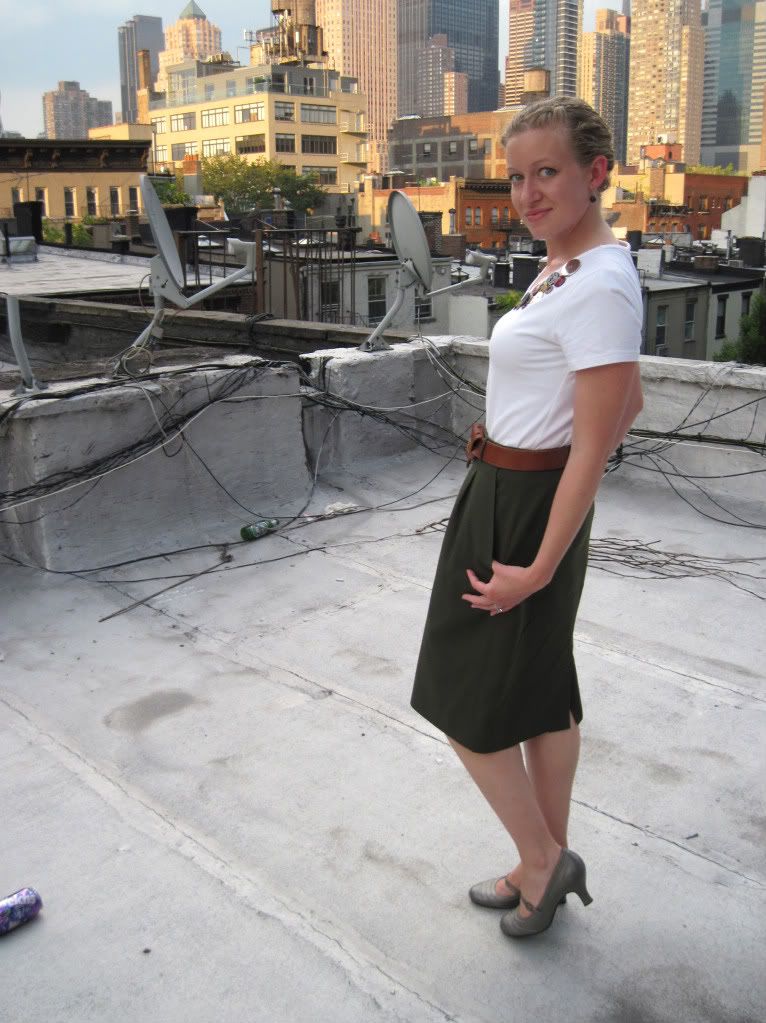 There you go! I chose buttons because they were the only thing I could think of that didn't require a sewing machine. Have you ever made an embellished tee? How did you do it?