Earlier this year, Spencer and I were discussing where to go for vacation this year as for the first time in our married life, we had the happy happenstance of having both money and time. Initially we considered going to visit Spencer's parents in Japan, but I've been wanting to go back to Europe, specifically Italy, for
ages
. Spencer was down with pushing back Japan a year, especially since we were planning to do in-vitro fertilization (IVF) in May/June, and this could be our last vacation pre-baby (we figured that if the IVF worked, I'd be in my 2nd trimester, and if didn't work, then we'd have something to look forward to). Flights were purchased in April, and we were Italy-bound!
Our first stop was Milan. It wasn't initially on my go-to list, but the flights to Milan were hundreds of dollars cheaper AND non-stop (yay for Emirates Airlines!), so to Milan we went. We left New York at 10:30 pm on Thursday night and arrived in Milan at noon on Friday. We only spent that afternoon/evening in Milan, so we made quick work of checking into our apartment and heading out into the city.
We saw the
cathedral
, the
Galleria Vittorio Emanuele II
, and meandered about various neighborhoods, which is how we see every city - by meandering and getting lost. Fairly modern and wealthy, Milan was pretty, but honestly, nothing spectacular. If it weren't for the flights, we wouldn't have bothered. Ok, actually, the cathedral was spectacular, and I'm so glad I got to add it to my collection of cathedrals I've seen:
Oh, and we ate the best gnocchi of my life in Milan - freaking melted in my mouth!
Early the next morning, we walked to the train station and caught a speedy train to Florence. Speeds of almost 300 km/hr! Spencer loved it. Again, we were only spending the day in Florence, leaving early the next morning. But let me tell you what, we
packed
it in saw so freaking much in that short day.
We started with the San Lorenzo market, skipping the touristy goods and going straight to the food section, browsing around until getting sandwiches and lemon soda. Spencer has been looking for lemon soda since he came back from Chile in 2006, and Italy is the first place we've been to that has it! I totally get why he's raved about it all these years.
Again, we meandered about, seeing various sites and generally getting lost. First up was, of course, the
Duomo
with its glorious dome:
It was hard to get a good picture, but the fresco was astounding.
We didn't climb the tower as the line was insane and I don't do well with stairs. Instead, we headed towards San Miniato on the other side of the Arno. Basically, we heeded the majority of the advice in this
article
about spending a day in Florence.
The view was worth the hike and eating some gelato on the way didn't hurt.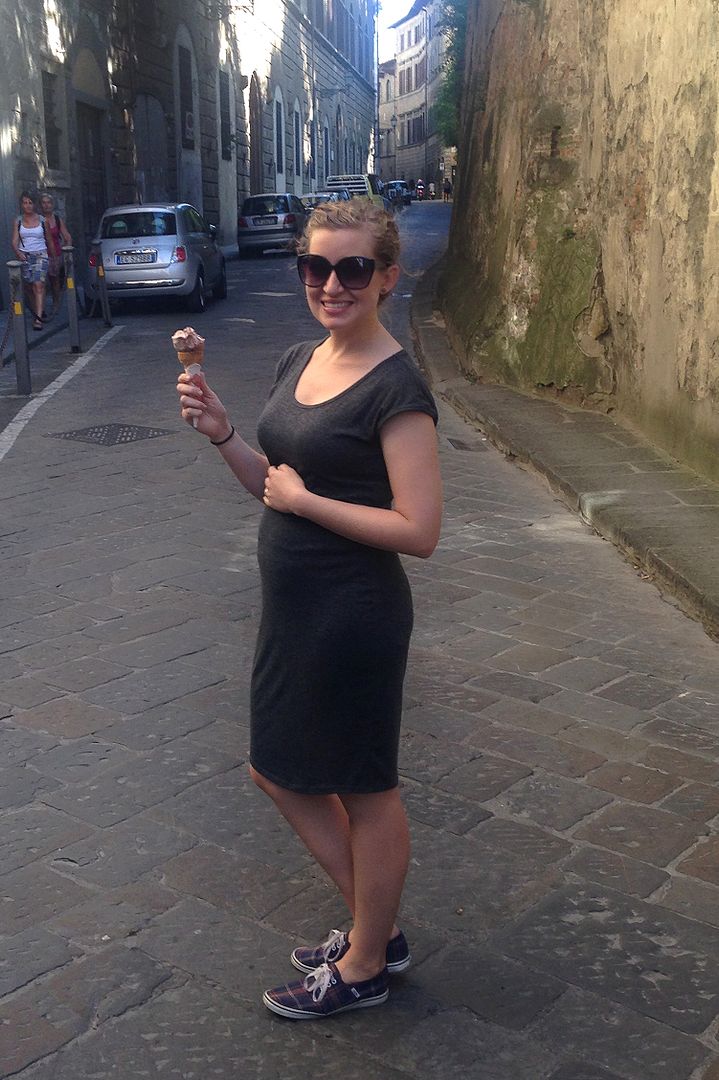 First of many gelatos, and 15 weeks at this point.
When we went to Milan, I was kinda disappointed. I'd always had this vision in my head of what Italy looked like, and Milan did not match that vision at all. Then, we went to Florence. Oh my. That city is the place of dreams. I mean, you are walking along and bam! A palace. You walk a few more steps and bam! A masterpiece from a Renaissance artist. There were also a billion beautiful churches and even processions out of said churches.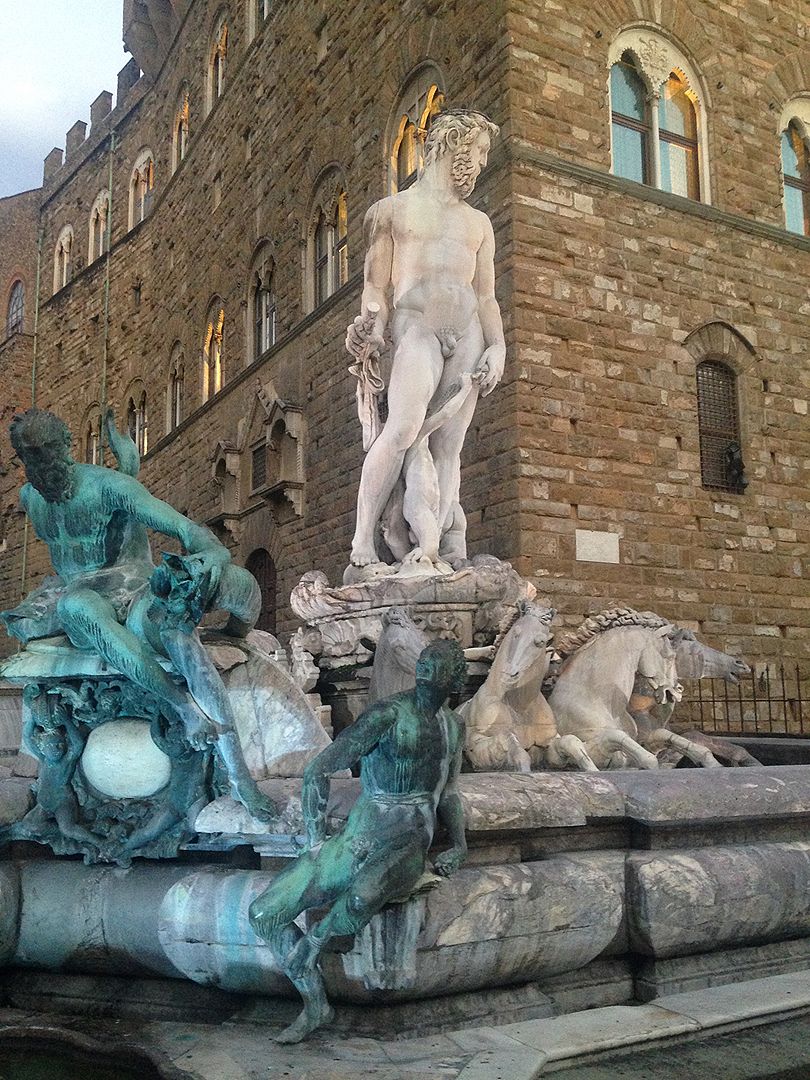 Well, hello, Neptune
Ponytail wasn't part of the procession.
Florence at sunset isn't all that bad either.
The day ended with the best meal we ate in Italy with Spencer's cousin and her husband. No, we didn't see The David or go to the Uffizi Gallery (that's not really our thing and the lines! oof.), but we saw so, so much, absolutely loved Florence, and in the end, were ready to move on to our next adventure - Cinque Terre!
---
I'm also over here! Twitter/Instagram/Bloglovin'/Pinterest/Goodreads