Before we get into the whole outfit portion of this post, I just need to say one thing - IT FINALLY GOT HOT IN NEW YORK!!! I sat outside in the sun during lunch yesterday, and I got sweaty just sitting there. Yay! Seriously, I'm super pumped about it! This was the first day that I didn't need to carry around a jacket, and I couldn't be happier about it.
As if she knew that the weather would finally turn,
Kayla
chose this fantastic inspiration for this round of Open to Interpretation:
I do love a good nautical look, which is probably why I'm always wearing these
boat shoes
. I enjoy the nautical look so much that I got these embroidered cropped pants: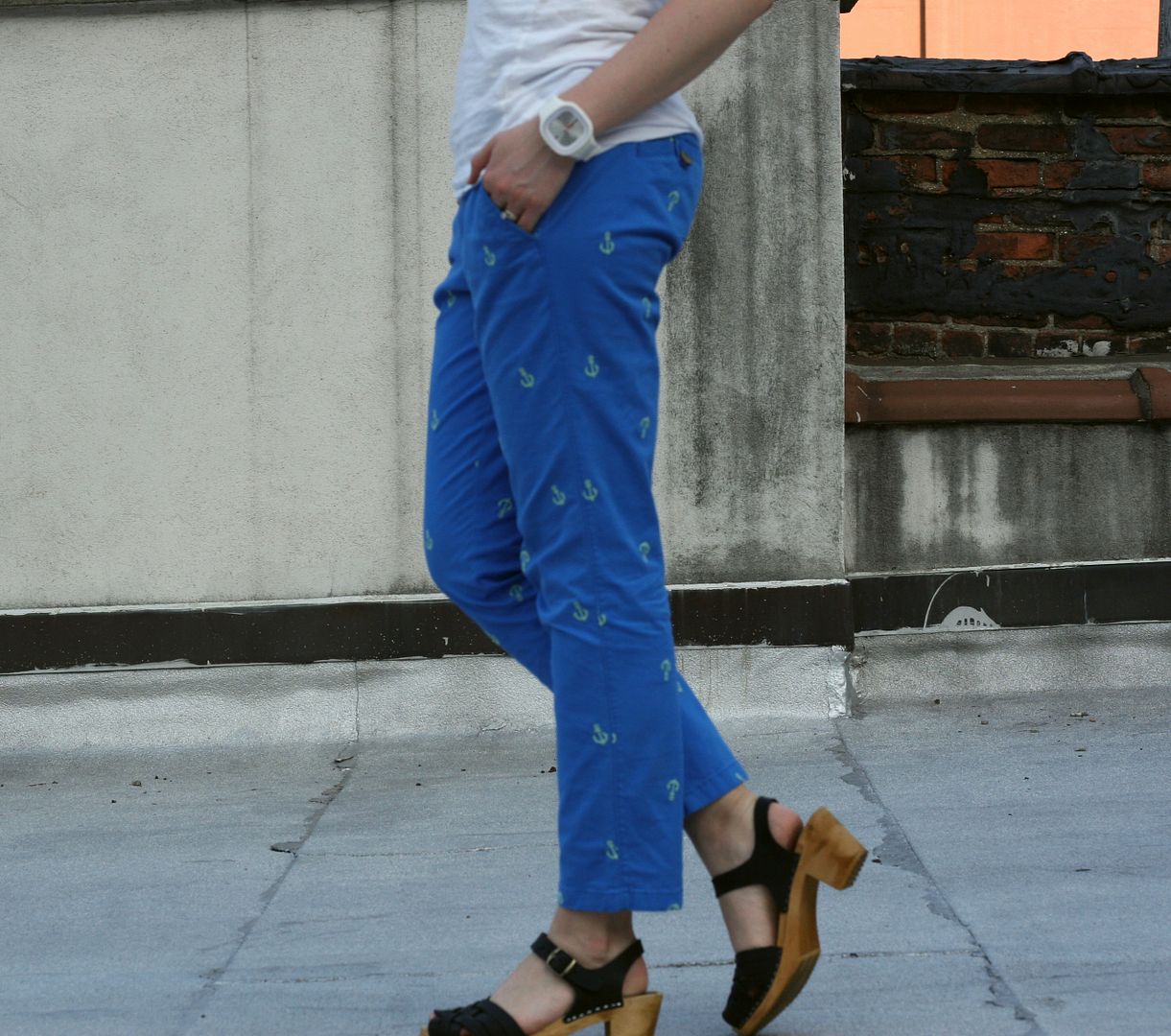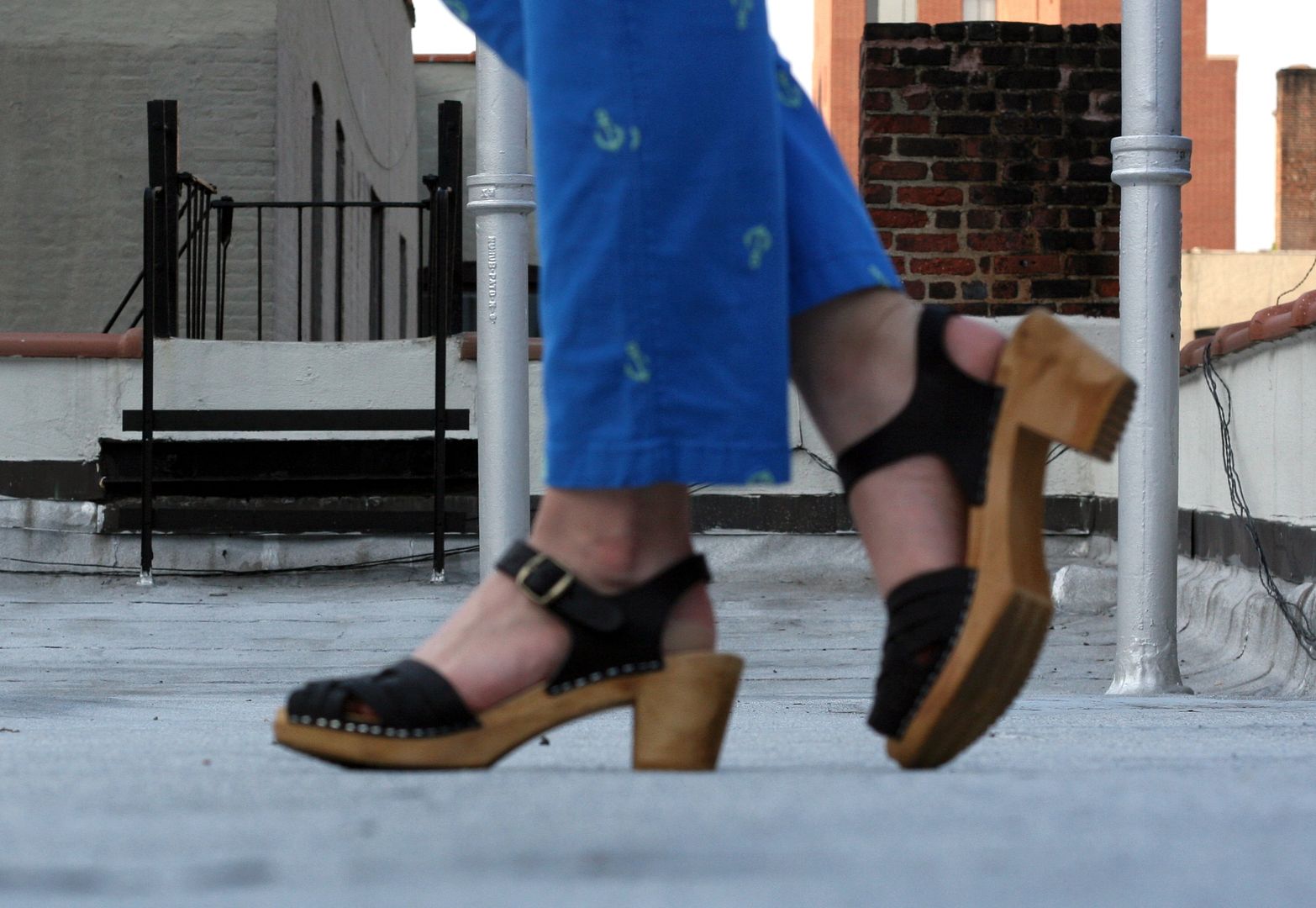 Why yes, those are indeed tiny green anchors on my bright blue pants! Bless you, Old Navy.
And bless you, Spencer, for coming home from the office hours earlier than planned to release me from our building's rooftop. I got locked up there when taking these photos after work, and we aren't technically supposed to be on the roof. Whoops. I frequently fear getting locked out of our apartment without having my phone on me. With Spencer's hours, I'd be locked out all night! Thankfully, I had my phone with me this time (whew!), so I could call Spencer and then enjoyed the evening sun while I listened to an
audiobook
and played Solitaire. Maybe not my first choice on how I'd pass the evening, but it definitely wasn't the worse way. I probably should have spent the time learning how to use the timer on my camera (yeah, sorry about the blurry pics), but...eh. I'd rather read. :)
Now head over to two ladies that know how to get dressed and work a camera (and many other things) much better than I -
Kayla
and
Grace
.